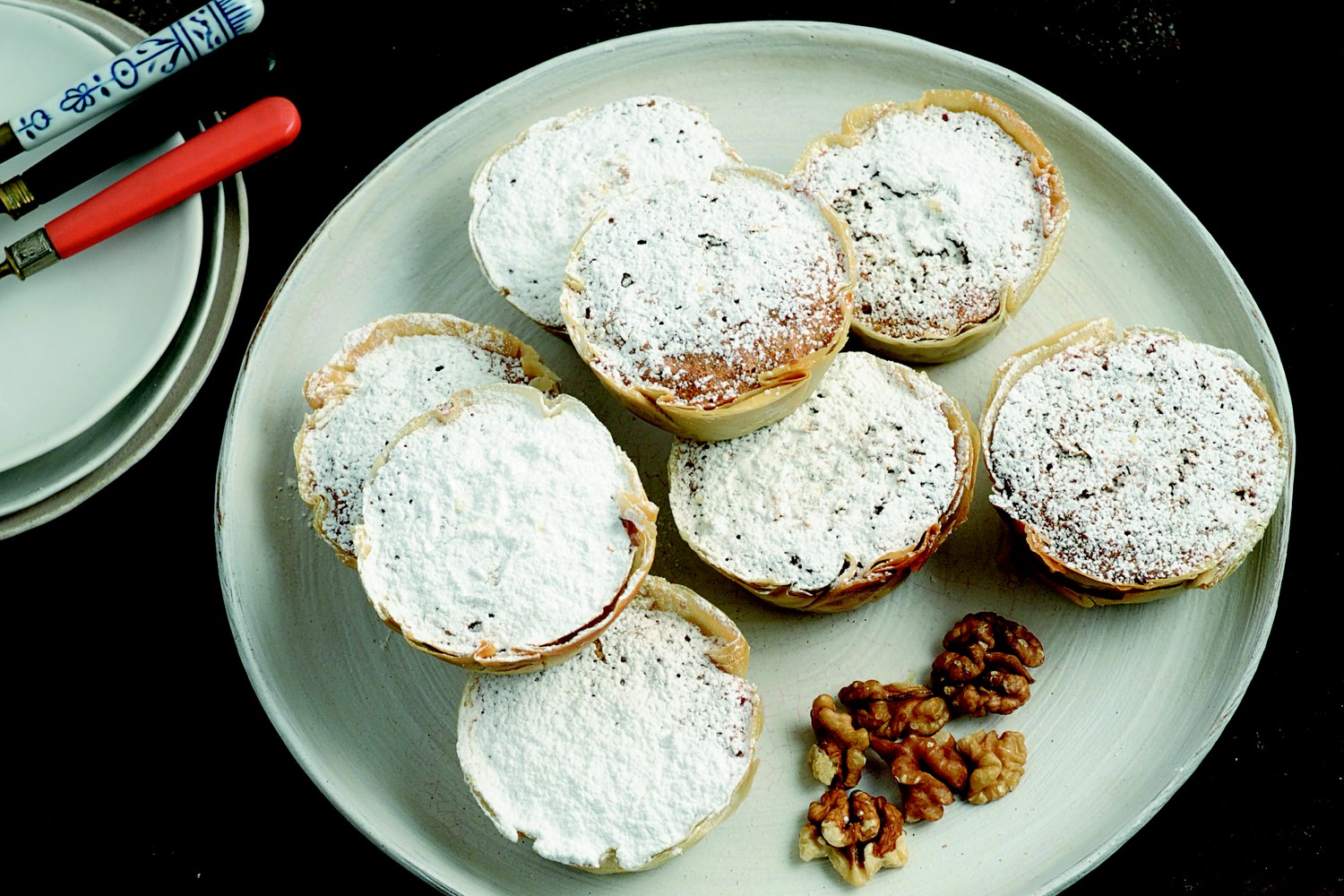 Greece's elder stateswoman of cooking and baking, Vefa Alexiadou's profile outside her native country was the sum total of nothing before, in 2009, the Phaidon publishing house took what amounted to her life's work and made it available across borders. Vefa's Kitchen was republished in 2017 with the new title: Greece: The Cookbook, a title that triumphantly denotes it as the final word in a long chapter of Grecian cuisine. Of course, time rolls on, but for now it's Alexiadrou that has provided a full stop when it comes to a comprehensive guide to national and regional dishes.
As a television personality and author in Greece for four decades, Alexiadou's influence on the family table in Greece isn't to be underestimated. Yet as a food historian and guardian of native kitchen traditions, her definitive book warranted more knowledge that she could accumulate in her lifetime and, with the launch of a TV cooking contest, the entire country sent her their family recipes. As a result, the book is more a collaborative venture, overseen by the inexhaustible quality control of Alexiadou.
For bakeries and home bakers looking to infuse their menus with a dash of Mediterranean sunshine, there are chapters devoted to biscuits, cakes and pastries. Here, a recipe for Walnut Tarts uses a limited range of ingredients in typically Greek fashion, doing little more than allowing them to be the star of the show. In no time at all, enough tarts come out of the oven to feed family, friends and neighbours.
Greece: The Cookbook is available now, published by Phaidon at RRP £29.95. For more information visit www.phaidon.com 
Details
Ingredients
250ml melted clarified butter
A little extra butter for brushing
6 sheets of ready-made phyllo pastry
120ml orange marmalade
6 eggs
200g caster sugar
225g chopped walnuts
2 tbps grated orange zest
2 tbsp bread crumbs
Icing sugar
Preparation
1

Preheat the oven to 200°C / 400°F and brush two, 12-cup muffin pans with melted butter.

2

Stack three sheets of phyllo, one on top of the other, brushing each with melted butter.

3

Stamp out 12 cm rounds of the pastry with a cookie cutter and use them to line the prepared muffin pans. Put 1 teaspoon of marmalade in each.

4

Beat together the eggs and sugar in a bowl until pale and fluffy. Stir in the walnuts, orange zest and bread crumbs. Spoon the mixture into the tart cases and bake for around 30 minutes, until lightly browned.

5

Remove the tarts from the pans when ready and place on paper towel to drain. Once cool, dust them with icing sugar and serve, or keep for another day in an airtight container.