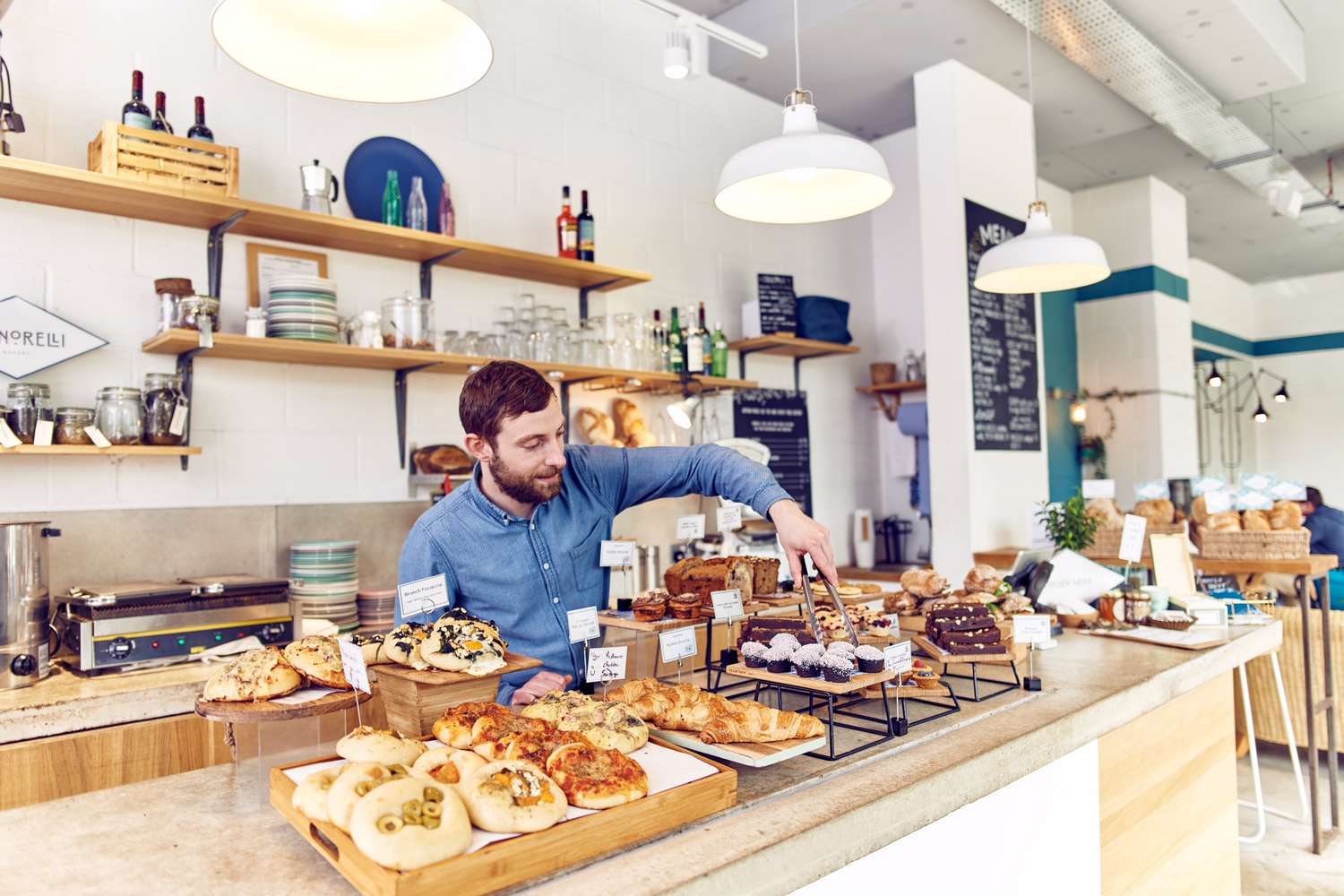 "When you talk about independent businesses," begins Rebecca Rosmini, one half of the couple behind East London's Signorelli Bakery, "it's all really nice, but it's also slavery." So many small business owners, not least bakeries, can attest to the lost holidays, absence from friendships and relationship strains that keeping the ship afloat can cause and Rosmini is nothing if not candid about the challenges. Since opening their stylish bakery and café on the lip of the UK capital's Olympic Park, the pressure has had its effect on Rebecca and her husband, self-taught master baker, Alberto, and yet the outcome isn't perhaps as people would expect. Signorelli is expanding.
Their Victory Parade flagship bakery café has celebrated its third birthday, serving residents and passers-by in Stratford, an area that was rebuilt as a temporary home for athletes ahead of the 2012 Olympics. A bakery certainly helps a former athlete's village morph into a real one and Alberto's sourdough bread, including the Italian staples of focaccia and ciabatta, alongside lovingly-made pasticceria, have been enthusiastically received. Sometimes too enthusiastically. "Our friends used to come by for coffee as they'd only ever see us here," says Rebecca, "and they'd end up doing the washing up as they could see how much we were struggling with demand. These people were lawyers and doctors, stood at the pot wash on their days off."
One thing about trying to do everything is that it compromises your creativity and if we can come off the front line then we can concentrate on the product and be creative.
It's not for a lack of planning or knowing at least part of what they were getting into, but the trials of running a retail business that cause the commotion. Rebecca says: "I come from a service industry and there your clients understand when you take a holiday. When you're a retail bakery, your customers aren't going to forgive you if you just close to go away. Artisan bakers aren't ten a penny, so when someone is ill or leaves, it's Alberto that takes the reins as a fall back. Then there's managing everything else that isn't the baking itself, so we need to start taking a step back." In an effort to ensure that the daily, hands-on rush of life as bakery owners, and also new parents, is improved through logistics, Signorelli's solution is to remodel. That means more Signorellis.
In a flexible, pop-up arrangement, one became two in August 2018 as their dedicated bread shop (it's called The Bread Shop, and why not?) opened its doors just minutes from its elder sister. Open until at least January 2019 the space is a fully fitted out unit, with the signature Signorelli design standards and a choice array of products in a 'grab and go' format. Perhaps confusingly, the logistical change sees the pastries and cakes baked at this location, while bread stays at the old place. "It's difficult to move a huge deck oven," explains Rebecca, which makes perfect sense. It all means that the extra space is smoothing out the overall bakery operation, splitting staff across the two sites and providing more stability behind the scenes through simple efficiency.
The more you learn about anything, the higher your expectations become.
New neighbourhoods, as necessary for new housing as they are frequently dubious as purveyors of artificial public space, offer Signorelli their third opportunity. Opening in November 2018 in Stratford's new International Quarter, another piece of the Olympic legacy jigsaw, Rebecca and Alberto put one foot firmly into the future as operational directors, rather than everyday fire fighters. It's a bold and purposeful expansion in a new area, still not far from 'home', where passing trade from workers will be their daytime focus. "Alberto is a passionate and creative baker," Rebecca explains. "One thing about trying to do everything is that it compromises your creativity and if we can come off the front line then we can concentrate on the product and be creative.
"The more you learn about anything, the higher your expectations become and that's where we are now with Signorelli. We are in a position to take advantage of our knowledge, both of the area and the nature of our business."
Signorelli, 7 Victory Parade, East Village, London E20 1FS
The Bread Shop by Signorelli, 2 West Park Walk, London, E20 1DG
www.signorelli.co.uk