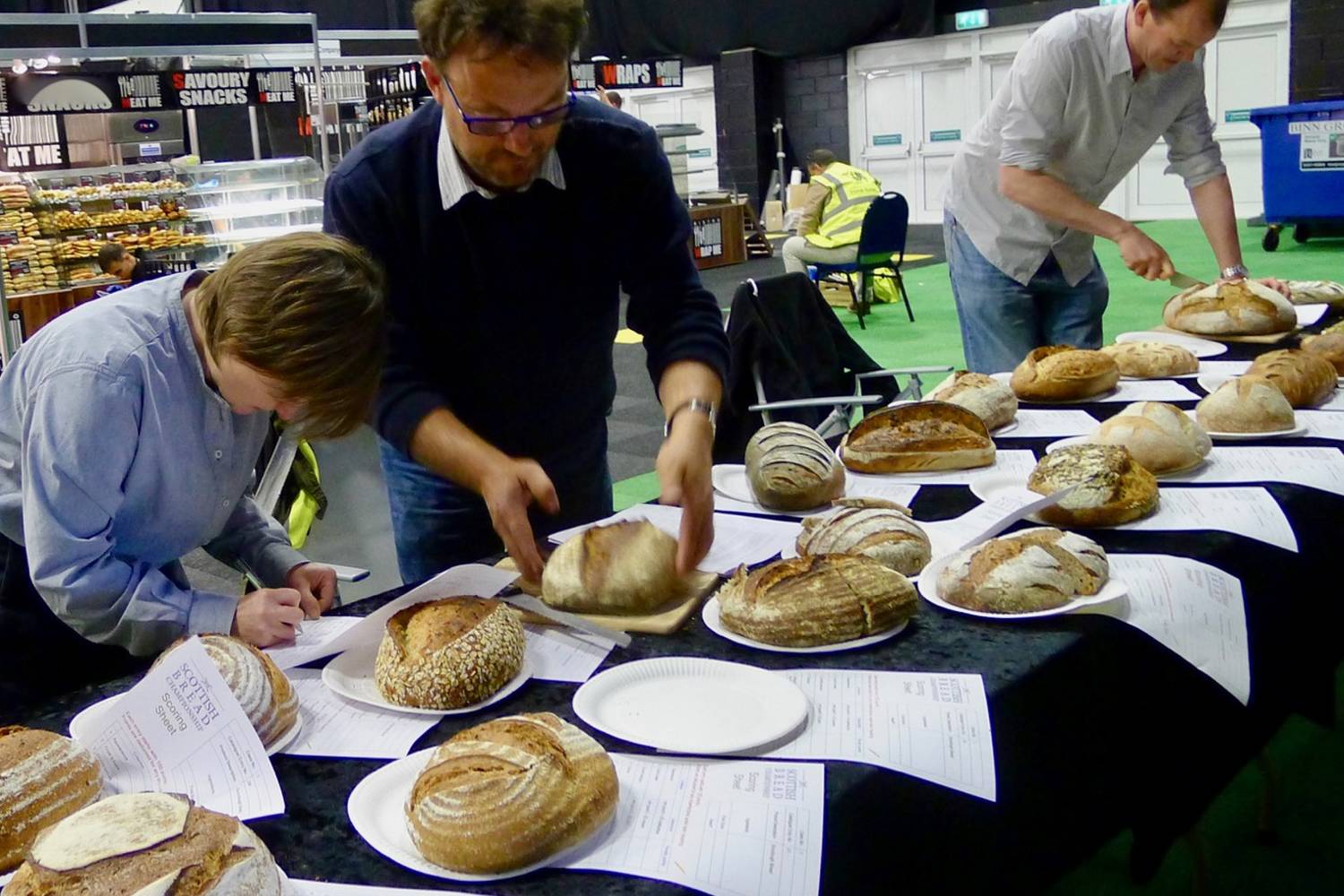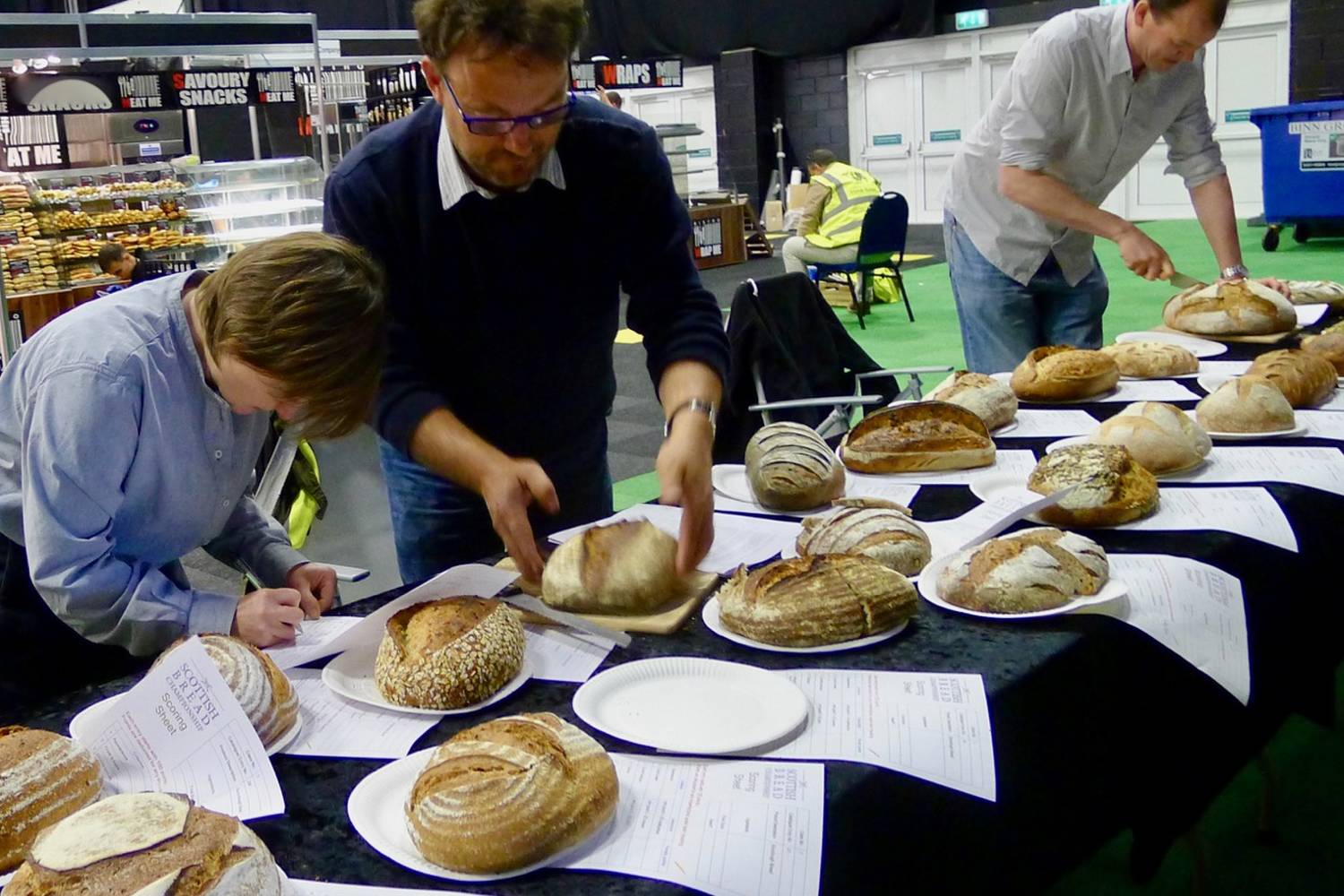 Rich in agriculture, food tradition and no small number of bakeries, Scotland's bread offer isn't to be underestimated. To qualify and quantify the nation's expertise in the field of turning out a quality loaf, the Scottish Bread Championships has bid to engrain itself on the British food calendar, by returning for a second year of intense judging at the Royal Highland Show on Tuesday 19 June 2018.
Jointly brought to life by the Scottish Food Guide and Scotland The Bread, theirs is a mission to showcase and celebrate the best artisan breads of Scottish origin, all free from additives.
As a vote of confidence in the need and general enthusiasm for the competition, entries doubled to 82 loaves, all tested by the esteemed judging panel of eight food industry experts, including chef and nutrition scholars in a process described as "smelling, tasting, crust-testing and ingredient-examination". For the second year running, Woodlea Stables, a smallholding and bakery in a small village on the fringes of Fife, was named Supreme Champion with their Scottish White Loaf rising above the competition from within the Scottish Plain Loaf category.
Owners, Jock Sharp and Fiona Frazer, who keep 400 laying chickens alongside their bakery, also took bronze awards for their Sourdough Loaf and Rye Sourdough, the latter receiving acclaim in the all-important Bread Excelling in Nutritional Quality class. Riddle-Me-Rye in Edinburgh in Edinburgh took Reserve Class for their Five Grain Khorasan Sourdough.
On receiving the accolade, Jock Sharp said: "Although we were happy to win the bread championship for the second year running, we were more encouraged by the rise in entries this year. Hopefully this rise in bread making in Scotland will make more people aware about the benefits of eating real bread. Our business here is not only about selling bread, but also about helping people understand how good real bread is for them and we are always happy to help people who are interested in making their own bread,"
"There is a mystery around bread making and many think it is a very complicated process and a lot of bread books encourage this mystery. What we do here is very hard work, and it is lovely for our bread to be acknowledged by the wider bread community. We also have to thank Wendy Barry of the Scottish Food Guide, who puts so much care and hard work into the food scene in Scotland."
The 2018 Scottish Bread Championships judging panel included Fred Berkmiller (Chef, L'Escargot Bleu, Edinburgh), Pam Brunton (Chef, Inver, Argyll & Bute), Gerry Danby (Founder, Artisan Food Law), Neil Forbes (Chef, Cafe St Honoré, Edinburgh), Sue Lawrence (food writer), Dr Jennie Macdiarmid (Public Health Nutrition Research group at the Rowett Institute of Nutrition and Health, University of Aberdeen), Charlotte Mayberly (Lecturer, the Queen Margaret University MSc in Gastronomy) and Chris Young (Coordinator, the Real Bread Campaign).
For more information about the winners of The Scottish Bread Championships 2018 visit http://www.scotlandthebread.org/the-scottish-bread-championships-2018-full-list-of-awards/