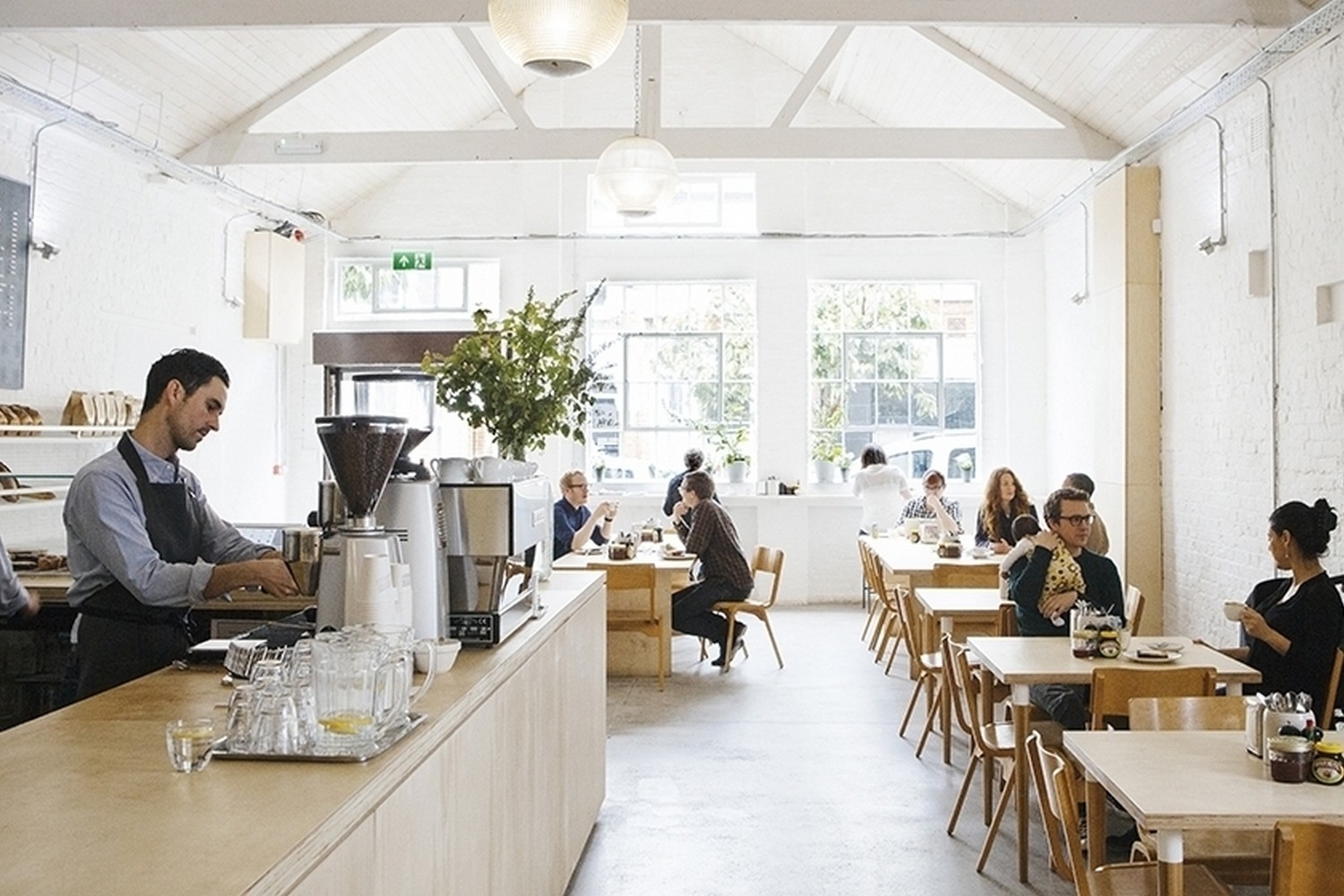 Increasing rents and immoveable landlords have contributed to the decline of another, valued independent bakery business, this time London's Brick House Bakery. An update to their website and a twinned message on Instagram confirmed abruptly that owners, Fergus and Sharmin Jackson, wouldn't be reopening the doors on their bakery after the Christmas break.
Acclaimed by critics as one of the UK's best bakeries, specialising in all things sourdough, whilst selling direct to customers via their stylishly minimalist café in Peckham, the news has been greeted with sympathy by eminent food journalists including the Observer's Jay Rayner and Bloomberg's Richard Vines. Having bagged awards including the 2014′ World Bread Awards' medal for Best Baguette, the Jacksons leave behind a long list of admirers who will be looking out for what they do next.
Very sad news about @BrickHouseBread. I will miss their country white as if it were an old friend. https://t.co/OHSj7vy0cj

— Jay Rayner (@jayrayner1) 27 December 2019
Expressing understandable 'heartbreak' at having to come to a final decision on the businesses future, the pair's statement said:
"A crippling rent increase is forcing us out of East Dulwich, and our landlords in Peckham have decided not to re-new our lease when it expires in February. We thought that we had found a solution to move the mother-ship to a new premise around the corner, but expensive and protracted negotiations combined with the timing of losing BH Peckham mean the numbers for us to carry on just don't stack up. It's a bitter pill to swallow but having looked at all the options we feel like our hands are tied and this is our only option."
Brick House started life in 2012 in Peckham Rye, before branching out to open their airy, whitewashed post-industrial café space in East Dulwich in 2015. A largely harmonious existence in South London was only briefly interrupted by a tabloid media-fuelled controversy in 2018 when the owners publicly confronted the mother of a crying child. Stockists in London, now seeking a new bread supplier, included Neal's Yard Dairy.