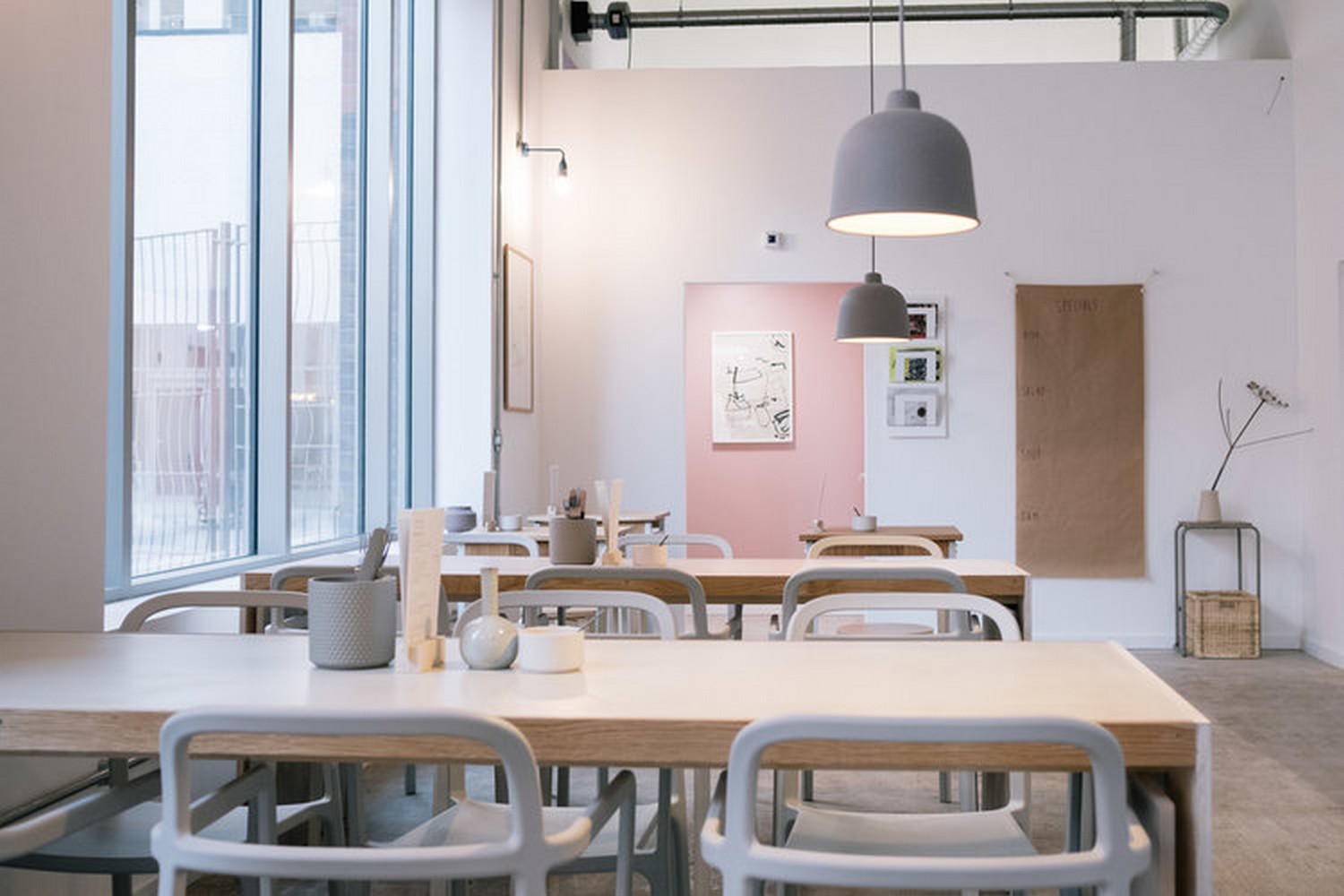 Lauded Manchester café, bakery, restaurant and wholesaler, Trove, has extended its reach by opening beautiful new premises in central Manchester. Having firmly established a glowing reputation in the suburbs, Marcus and Katy Saide follow up their much-loved neighbourhood operation in Levenshulme, three miles from the city centre, with an outlet for their bread, cakes and an on-site fresh pastry operation.
Opening its doors for the first time on Tue 9 October, having initially anticipated an early summer opening, Trove Ancoats sits at the heart of one of the city's renewed areas, shaking off the post-industrial dereliction of the last half a century to host exciting new businesses, not least neighbouring bakeries Pollen and Companio Bakery. Trove prides itself on everything being locally sourced and produced in-house, down to the breakfast brown sauce, but also has a long-term commitment to organic.
Phaus Design, also based in Manchester, plotted the fit out of the clean, minimalist space with Katy remaining completely hands on in the interior design choices, collaborating with Plaey Workshop to produce bespoke furniture and wall panels. Their arrival not only heralds what many might consider an overdue presence for a strong and sustainable business already gaining notoriety from outside the city centre, but also a confident new phase for the team in aiming for a higher turnover of product emerging from their bakery, working separately to feed both premises.
With increased competition locally and a different local audience profile, the Manchester café will pin its hopes on the high-quality pastry emerging from its oven, both savoury and sweet. Levenshulme will continue to please a local audience with homely cakes and tray bakes.
Pastry chef, Nicole Panton takes the helm of the pastry production at Ancoats, producing breakfast goods as well as counter-top coffee accompaniments and desserts, while Ruth Gwillam is at the helm of the pastry section in the central bakery. Nimesh Chouhan is Trove's head baker. One additional position has been made possible, in the bakery, as a result of the expansion.
Trove Ancoats
5 Murray St, Manchester M4 6HS
www.trovefoods.co.uk
Images: Jordan Michael