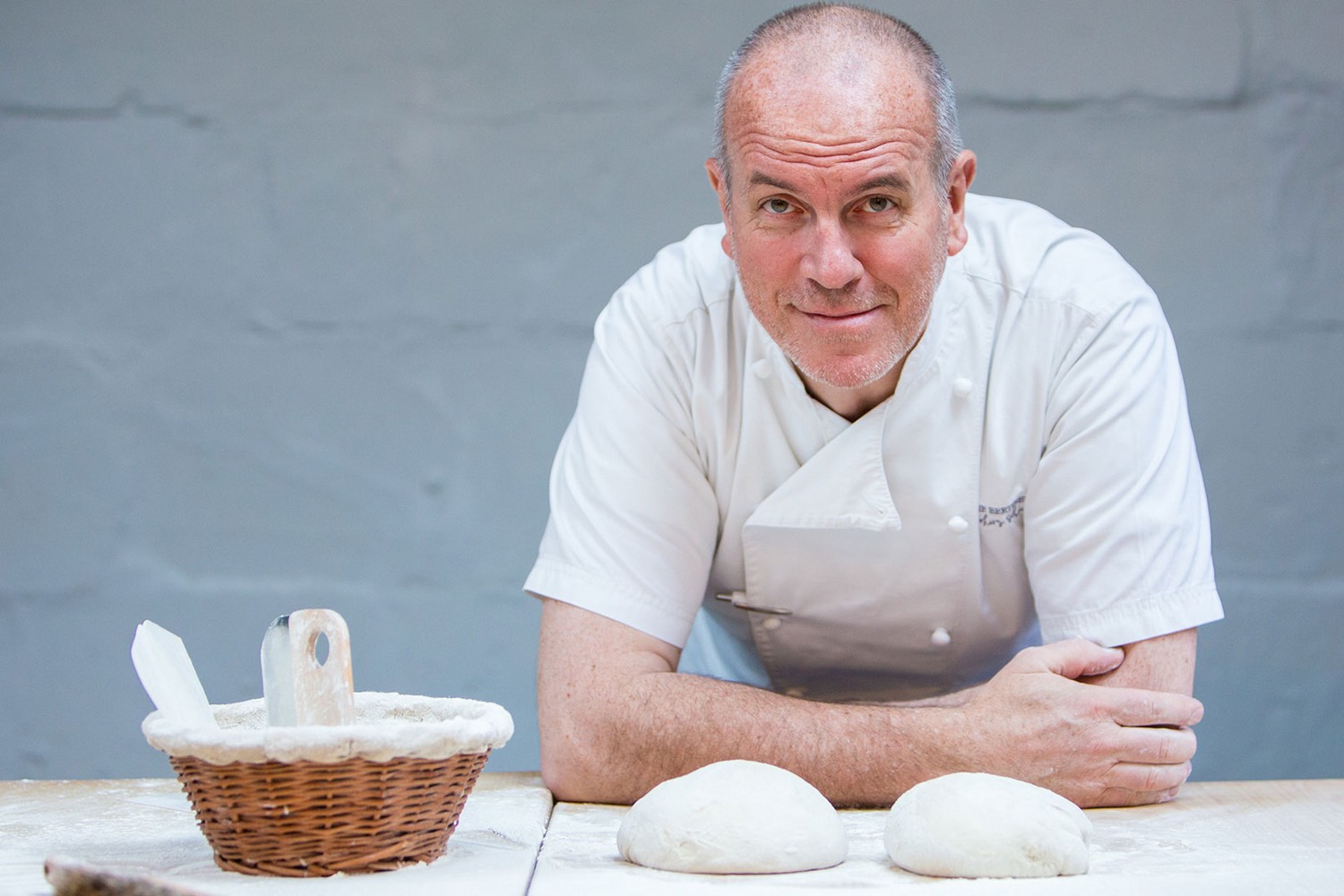 It's possible to achieve so much in a decade, but Sustain and the Real Bread Campaign's profound impact on the food industry in the UK and an emboldened, independent baking industry reflects the sense of purpose and determination of its founders. To celebrate them, their acheivements and look ahead to the next ten years, BATCH: London takes over the E5 Bakehouse on Monday 26 November 2018.
Billed as an event that to further learning, networking and fundraising, BATCH: London brings together all five of the campaign's ambassadors for one night only, ready to share their experience and join in the discussion. Richard Bertinet (pictured), head of the Bertinet Bakery and author of the books Dough and Crust, Aidan Chapman, head baker at Flint Owl Bakery in Lewes, Duncan Glendinning of The Thoughtful Bakery in Bath, The School of Artisan Food's Emmanuel Hadjiandreou and baker/author, Andrew Whitley will all gather at the 'mini festival' in the name of real bread.
Open to everyone, not just professional or advanced home bakers, members and non-members will share and expand the understanding of working with heritage grains, freshly-milled flour and sourdough starters. Spread through the three arches of the E5 Bakehouse in Hackney, East London, five areas of activities are planned, utilising the bakery's wood-fired oven, professional deck oven, Astrie stone flour mill, the main production area's Artofex mixer the school workshop.
Launched in November 2008, as part of the charity Sustain: the alliance for better food and farming, the Real Bread Campaign finds and shares ways to improve bread's quality, sustainability and highlighting the contribution real bread baking makes to individual and community wellbeing. The Campaign's work includes the ongoing call for An Honest Crust Act to protect shoppers and small, independent bakeries in the UK from incomplete bread labelling and misleading marketing.
For tickets to BATCH: London and Real Bread campaign news and resources visit www.realbreadcampaign.org