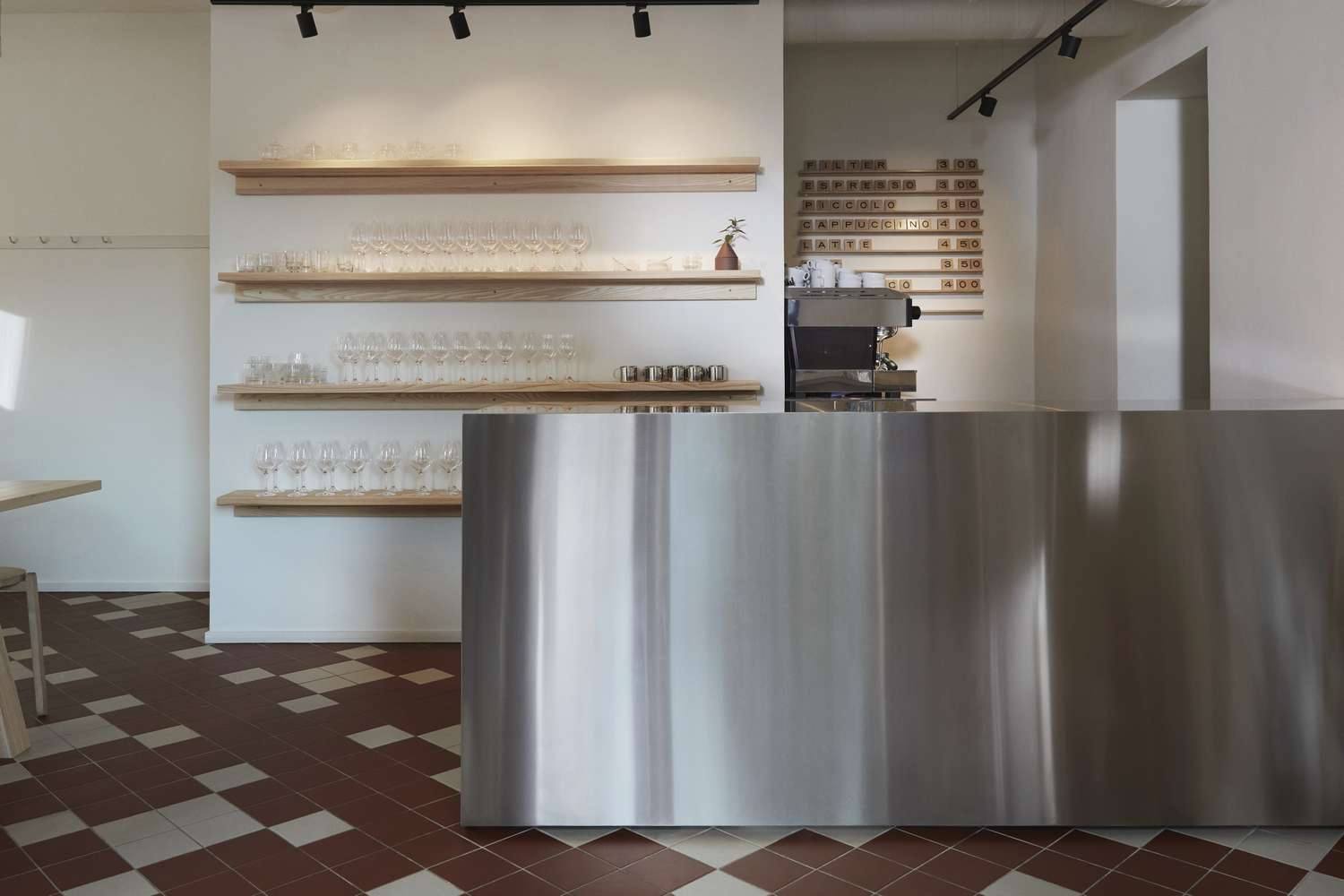 A dream for four Helsinki entrepreneurs became a reality in late 2018 with the opening of Way Bakery and Wine Bar in the Finnish city's bohemian Kallio area. Always understated, yet never overlooked in the style stakes, as well as having innate affinity for some of the world's best pastry and confectionery baking, Europe's second most northerly capital gained a beautiful and innovative bakery hangout.
Designed by the award-winning Studio Joanna Laajisto, the concept was created by Lauri Kähkönen and Toni Kostian of Michelin-starred, Restaurant Grön, Toni Feri of natural wine import business, Let Me Wine and Lauri Pipinen, part owner of Helsinki's now legendary, Good Life coffee shop and roastery. Taking the place of a dentist's surgery, complete with vinyl floors and lowered ceilings, a major renovation was required to create a desired, authentic 'brick and mortar' environment in which the city's discerning food and drink lovers could meet.
Toni Kostian says: "A bakery and natural wine bar has been a dream of all of us, so now was the perfect time to come together and make Way real. Joanna Laajisto made a huge effort to bring the brick and mortar feel to the space. This included designing new tile flooring and designing everything so that it fits to the atmosphere of the space.
"I wanted to create a minimalistic place where the quality of the ingredients used would be in the starring role", says Laajisto, who was mindful to respect the original architecture of the building, dating from 1910.
The minimalist interior, which perhaps recalls many of the comfortably chic hangouts of similar, lo-fi fit-outs of the world's coolest destinations, features stainless steel counters used simply for both food display and preparation. Custom-made ash woodwork retains an air of clean sophistication as well as being a natural touch that riffs off Way's menu of ingredients that remain close to the wild.
The in-house bakery menu includes take-home full and half sourdough loaves, as well as fermented potato bread that digs deep into traditional, Nordic influences. A regular bake is blueberry pie, alongside simple bread accompaniments that are allowed to sing, from locally churned butter to the singular wonder of a perfectly soft-boiled egg. Yet, it is the cinnamon bun that Way seeks to breathe new life into.
"A twist on a true Finnish classic Korvapuusti," explains Kostian. "That's something that you can't find anywhere else and has been written up in newspapers and blogs as a new Finnish classic."
Way Bakery and Wine Bar
Agricolankatu 9
00530 Helsinki
www.thewayway.fi