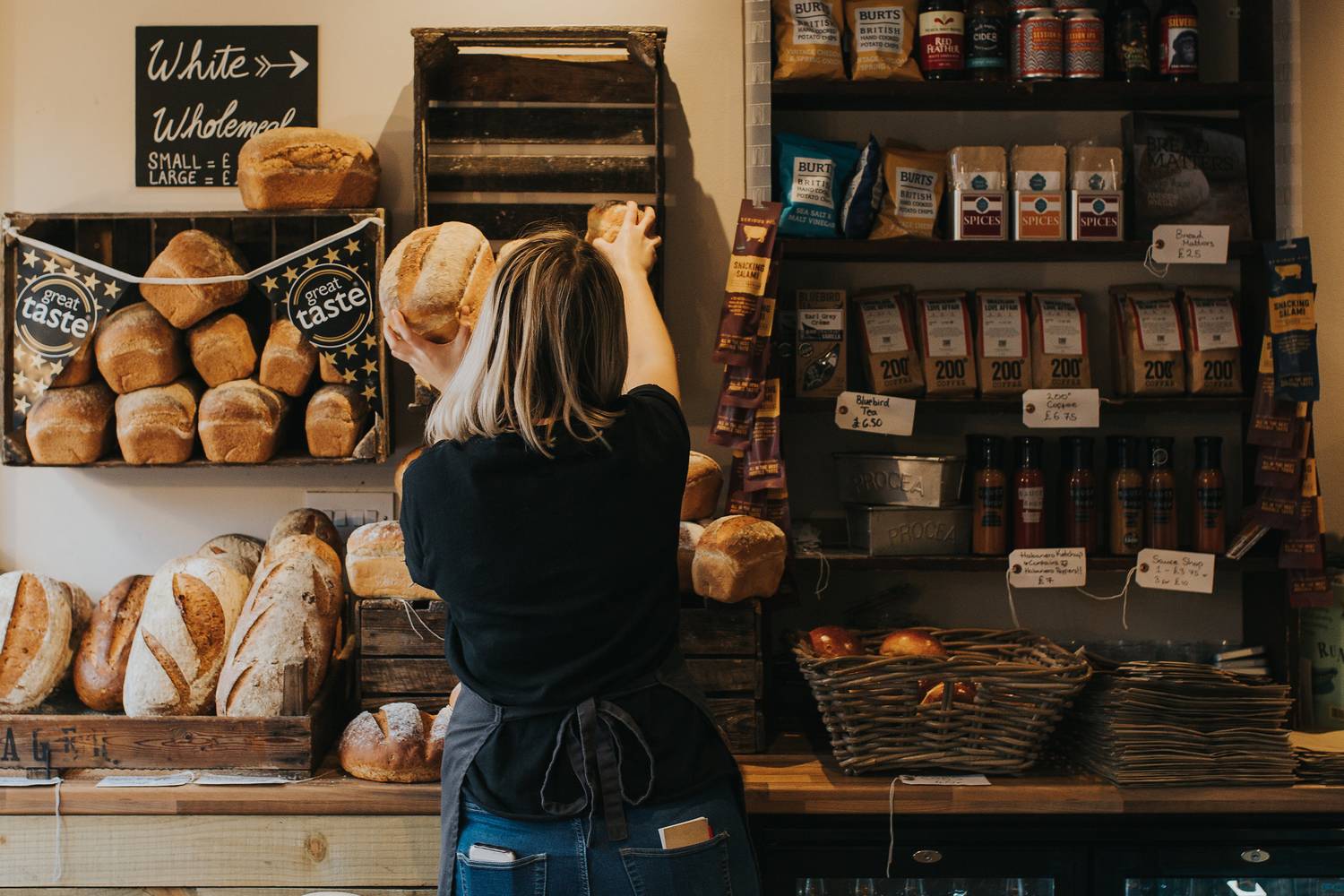 A new raft of tell-tale stickers are flying onto the packets and bags of breads, pies, biscuits and bags of flour, telling the world that the independent bakery sector has even more 'Great Taste' following 2018's awards of the same name. For its 24th year, the Guild of Fine Food judges cast their taste buds over 35 categories of food and drink once more, including six groups that allow the independent baking industry to show what it can do. Across breads, biscuits, sweet and savoury pies, puddings and flours, new food heroes were found and celebrated.
Nottingham's The Bakehouse was awarded two accolades for its bread, taking home two stars for its White Farmhouse loaf and a one star award for its Bakehouse Multiseed. The win builds on a single 2017 gong from the Great Taste Awards, taking the total tally to three with last year's Traditional Wholemeal Loaf previously honoured. Judges described the bakery's White Farmhouse as having an "enjoyable depth of flavour" and a crumb that has "both moisture and texture – great flavour and well-seasoned". Located in the suburb of Sherwood, the bakery and the new awards belong to both Michelin-trained chef Craig Poynter and his wife Rosea, who have dedicated themselves to baking breads using traditional methods since opening in 2016.
Stephen Craggs, Managing Director of Craggs & Co. "We are delighted to be awarded the very prestigious three star Great Taste Award.
In the natural leaven stakes, awards for sourdough breads also went to More? Artisan Bakery in Staveley, Cumbria, taking three stars for their Sourdough Toasting Loaf and fellow Cumbrians, Peace and Loaf Bakehouse from Barrow, officially became multi-award winning. Following their BBC Food and Farming Award, presented earlier in the year, they took a two star Great Taste Award for their Great White Sourdough. They didn't stop there, grabbing an award for their Charcoal Sesame Sourdough and another, one-star award for good measure after their Local English Spelt Sourdough also impressed the judges.
On the cake front the judging headed south, at least metaphorically, and notable commendation went to Wales' Baked By Mel, a specialist in Bara Brith baking, with a single star being awarded for the bakery's Walnut & Ale Bara Brith variety. A strong showing from international bakeries included a Pão de Ló de Margaride from Pão de Ló de Margaride de António Lopes in Felgueiras, a Portuguese speciality loaf cake made rich with egg yolks and no small amount of sugar. Also on the Iberian Peninsula, La Despensa de Palacio in Seville offered Olive Oil Mantecaditos, a speciality shortbread biscuit, taking one star back to Spain.
On the flour front, the volunteer-led, Lyme Regis watermill, The Town Mill, saw its members' hard work pay off with a two-star award for its Town Mill Wholemeal Spelt Flour, while the efforts of the Herefordshire spelt farm, Toad's Mill also paid dividends with a two-star breakthrough for their Toad's Mill Light White Spelt Flour.
Aside from Wessex Mill's impressive haul of eight awards, another firm favourite among artisans, Marriages Flour took five awards ranging from a healthy two stars for the Very Strong Wholemeal 100% Canadian Bread Flour and a more than consolatory single star for the Finest Strong Bread Flour variety. Stockton's Craggs & Co also fared well with three stars for its Wholegrain Spelt and two for the White Spelt flour.
View this post on Instagram
Stephen Craggs, Managing Director of Craggs & Co. said: "We are delighted to be awarded the very prestigious three star Great Taste Award for our Wholegrain Spelt Flour and two stars for our White Spelt Flour. Although we have been farming awarding winning wheat for over 70 years this is the first time we have entered the Great Taste Awards so to make the top 2% of the 12,600 entries into the Great Taste Awards and be awarded 3 stars is truly outstanding. Our spelt flour is used by some of the finest bakers and chefs across the country and we hope our retail sales will develop in line with our commercial sales to give the home baker access to the UK's finest quality spelt flour, which has been grown, harvested and milled in the north east of England."
To find out more about the Great Taste Awards, Guild of Fine Food and all the baking industry's winners visit greattasteawards.co.uk