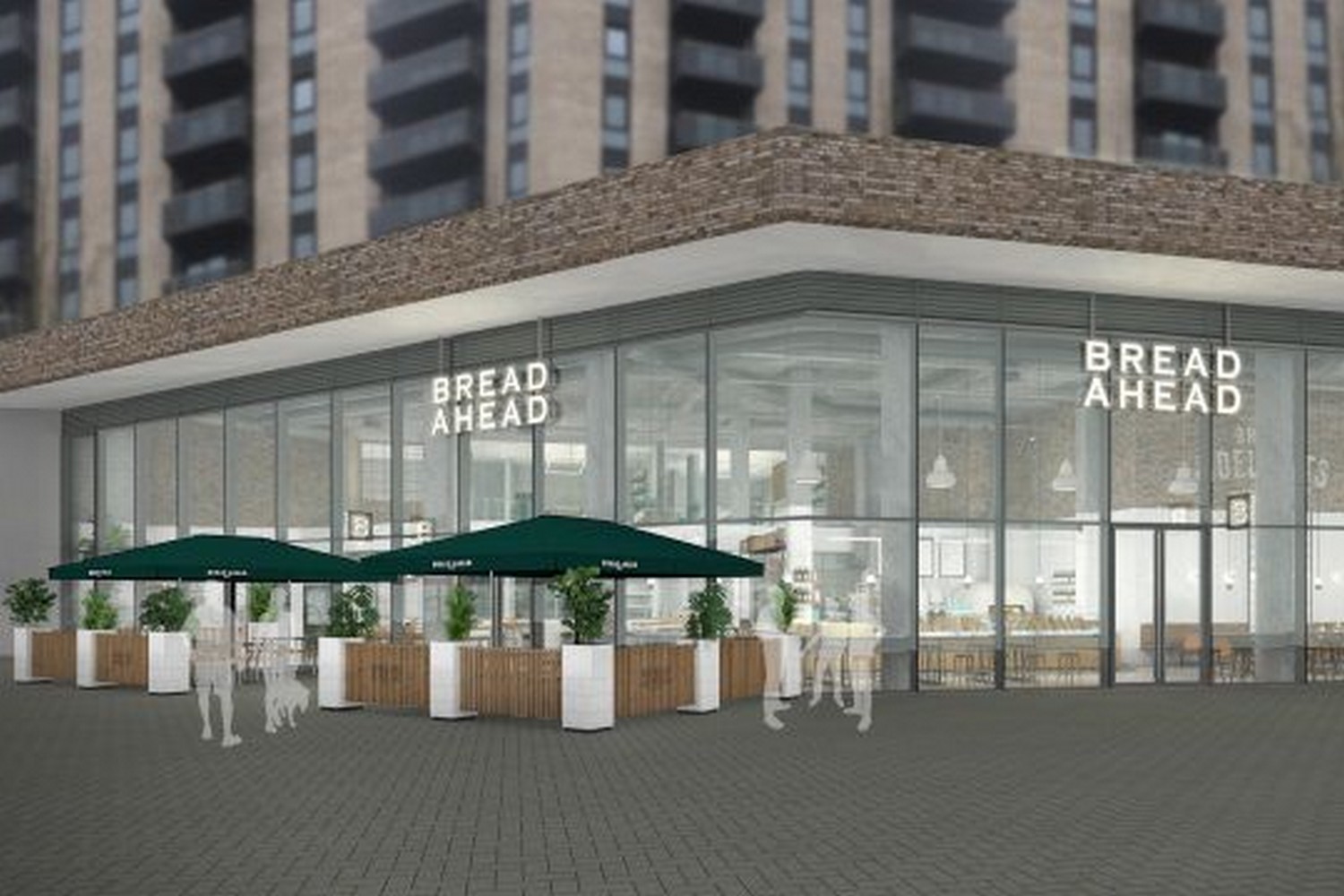 Borough Market's famous Bread Ahead Bakery, renowned for it's queue-forming doughnuts, will open up a fourth site at Wembley Park, it has been announced. Despite only opening their first outlet to supply Borough Market food businesses with bread in 2013, the chain formed by chef, Matthew Jones will add to shops on Beak Street, Soho and Pavilion Road, Chelsea to create a new restaurant, bakery and school near to Wembley Stadium.
Artist impressions of Bread Ahead's new venture shows a vast, airy and modern environment across 11,000 square feet at the new retail and leisure destination in north west London. In an announcement led by the developers of the site, Bread Ahead 'mark 4' will be "a stone's throw away to the world-famous National Stadium (and just two tube stops from Baker Street)," and provide visitors with seats in a 220-cover restaurant to go alongside a deli addition and all of the expected baking activity. Places at the baking school are already open for pre-booking.
The development at Wembley Park comes courtesy of developer, Quintain, working to realise their vision for largest build-to-rent single site development in the UK, with a full-time residential community estimated to reach 20,000 by 2027. The site is expected to draw in millions of additional visitors in addition to the increased, local population.
Looking ahead to the autumn 2019 launch, Bread Ahead's Jones said: "We firmly believe that a bakery forms an essential part of a local community, even in a modern metropolis. We took something very traditional and give it a new lease of life whilst making it accessible for all to enjoy. This echoes Quintain's vision for Wembley Park and we aim to create a welcoming space for local residents, office workers and visitors to meet and relax over freshly baked food."