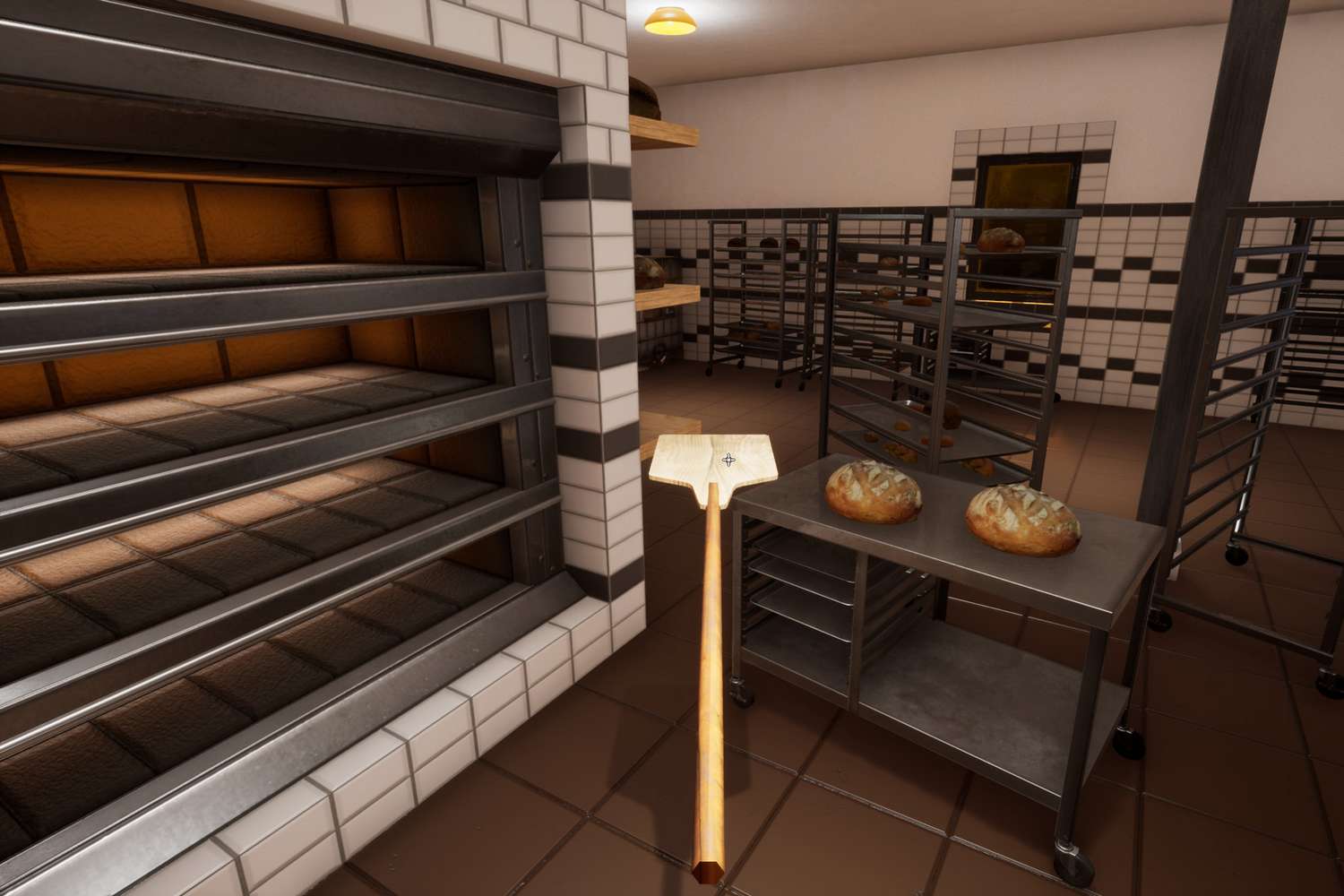 The leap from home baker to opening a wholesale or retail bakery is a gap too far for some, while the curiosity of what it takes to get hundreds of steaming loaves from the ovens every day isn't easily satisfied without first-hand experience. There need not be any overnight shifts or shattered business plans for anyone with a thirst for commercial baking, with the Bakery Simulator, a new computer simulation that promises a realistic, virtual experience of running a bakery, from the first bag of flour to fulfilling order after order, day after day.
Developed by Live Motion Games, based in Warsaw, Poland, the Bakery Simulator has been pre-launched on the Steam platform, presenting what appears to be a near-forensic, screen-based encounter with the bakery business. Searching for a commercial property, procuring and installing the appropriate machinery, designing a product range based on the player's own recipes or an international recipe book, reacting to a demanding and ever-changing virtual market and delivering orders on time are all on the menu.
Sustainability as a bakery and the spinning all of the plates that it demands – investing in new equipment, making the books balance, hopefully turning a profit while ensuring optimum product quality and reliable service – is placed in the hands of the player, all the while adopting a first-person view of what's happening in and around the newly-established bakery.
It appears from released screen shots that every scoop of flour, oven settings tuned to a point of a degree, mixer volumes and speeds and the driving of a securely-loaded delivery from the cooling racks to the waiting customer are set, adjusted and completed via high-quality graphics. The Bakery Simulator is posted as awaiting launch at the time of writing, with a single-player version, published in English with full bakery-like audio promised for future release.
Would experienced or rookie bakers take to their laptops and run a virtual bakery? Get in touch with your opinions.
For further information on the Bakery Simulator, visit the Steam store at https://store.steampowered.com/app/1031120/Bakery_Simulator/