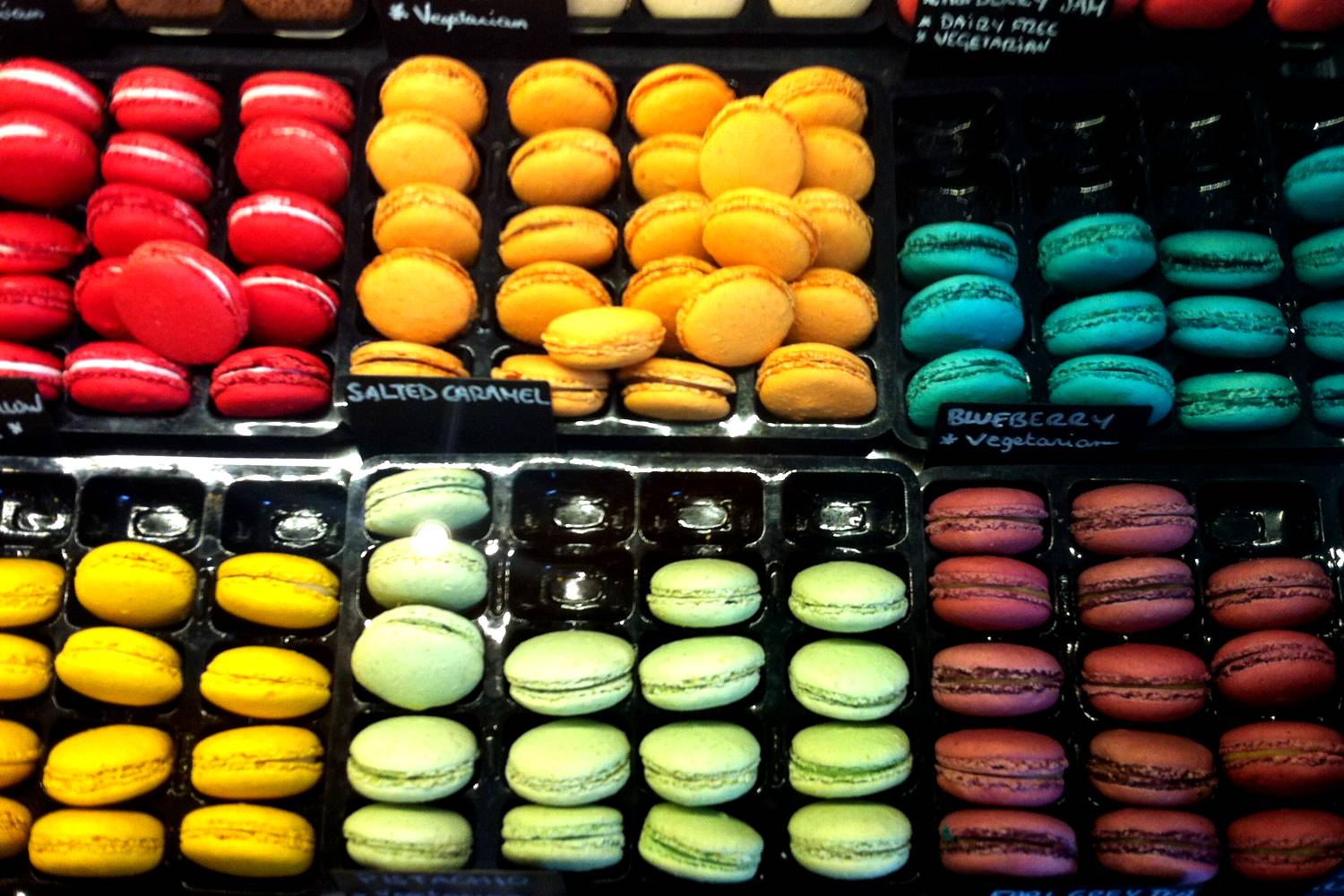 'Coastonomics' is an entirely made up word that (at least for now) describes the economic microclimates of seaside towns, be they oil-rich ports, pounding party resorts or silent retirement enclaves. Such distinct and diverse variables can be found all around the UK, from Aberdeen to Brighton, yet Newquay in Cornwall is a fluctuating mix of family-friendly, nocturnally frivolous and eternally welcoming to coach parties of pensioners. It isn't made unique by such adaptability, there's competition from similarly accommodating coastal towns, which creates turbulent trading waters for local businesses. It wasn't only onto the high street of a rocky resort that Parisian Pâtissièr, Benjamin Faivre d'Arcier walked in 2017, but into a world of seasonal, famously fickle, coastonomics.
His partner, Samantha Montagner, also an experienced pastry chef, made the trip with him from their original UK home in London to set up ChouKette, now claiming to be the only French patisserie in Cornwall. In the land of the Cornish pasty and the scone, it's an entirely fair claim and there have been no known contenders to the crown, threatening to take it back. To all intents and purposes, being completely unique in a county attracting four million tourists per year is a good business proposition. Yet, does the fact that a British seaside town tend to have distinctly British seaside tastes play down the prospects of a high-quality, authentic and independent French patisserie?
ChouKette is run by young parents, so the narrow shop front gives way to an expansive, family-friendly tea room with children's play area.
After a whole year, ChouKette has survived. Perhaps that says enough. Benjamin and Samantha have, quite clearly, adapted to the business realities of life by the sea and grabbed the summer season by the lapels and, with seven-days-a-week opening between June and September, taken it for every possible, precious penny. Yet, a shop window that was full with gleaming, domed gateaux, delicately decorated éclairs and their superb Mojito Baba (yes, a Baba au Rhum with added minty bits) during their first summer now draws customers with rows of freshly-pressed juices. The pastries have, it seems, had to adapt like their makers to the complexities of coastal life and taken a step back. There is, however, no loss in this battle as the slimmed sweet product range evidently limits waste and maintains quality, of which of the latter there is abundance.
ChouKette is run by young parents, so as the narrow shop front gives way to an expansive, family-friendly tea room with children's play area, every cake-fiend with companions under ten-years old can breathe a sigh of relief. Once the children have found something to play with then the serious business of eating and drinking can begin. ChouKette's macaron are vivid in numerous colours and flavours, providing a great eat-in experience as well as offering an alternative take-me-home gift or souvenir to beat Cornwall's cheap selections clotted cream fudge back into their boxes. Every hot drink at ChouKette comes with a perfectly formed pastry namesake of the shop and tea room itself, a tiny puffball chouqette of choux pastry covered in pearl sugar, serving as an entrée for even greater things.
View this post on Instagram
Benjamin and Samantha change things around frequently, with traditional Viennoiserie occasionally finding competition from a Scandinavian cinnamon bun, for example, yet some things appear firmly on the menu. A chocolate gateaux, beautifully presented in layers of thin sponge, crumbled biscuit, ganache, a decadent lick of chocolate decoration and gold leaf-covered truffle has stood up to the onslaught of business reality and stayed on the menu since the start. A choice of financier, the relatively underrated sponge cake of classic French baking, seems to offer less artistry in comparison, yet ChouKette's chocolate chip version with a welcome well of chocolate ganache in the middle, puts its arm round your cup of coffee like an old and trusted team mate. Our French proprietors are doing all they can to make people happy, yet people don't necessarily come for the coffee. No need to dwell on the coffee.
ChouKette can do more, evidently by the brilliance of the sadly fleeting Mojito Baba, but also by the lunch menu of a classic Quiches and crowd-pulling crepes, yet its existence in the first place is enough for now. Two French, experienced, creative and dedicated pastry specialists choose Newquay over Paris or anywhere else to make their magic. Perhaps avoid asking 'why?' for fear that they might ask themselves the question and change their minds about the whole thing.
ChouKette
52 Bank St, Newquay TR7 1AX
www.choukettenqy.co.uk