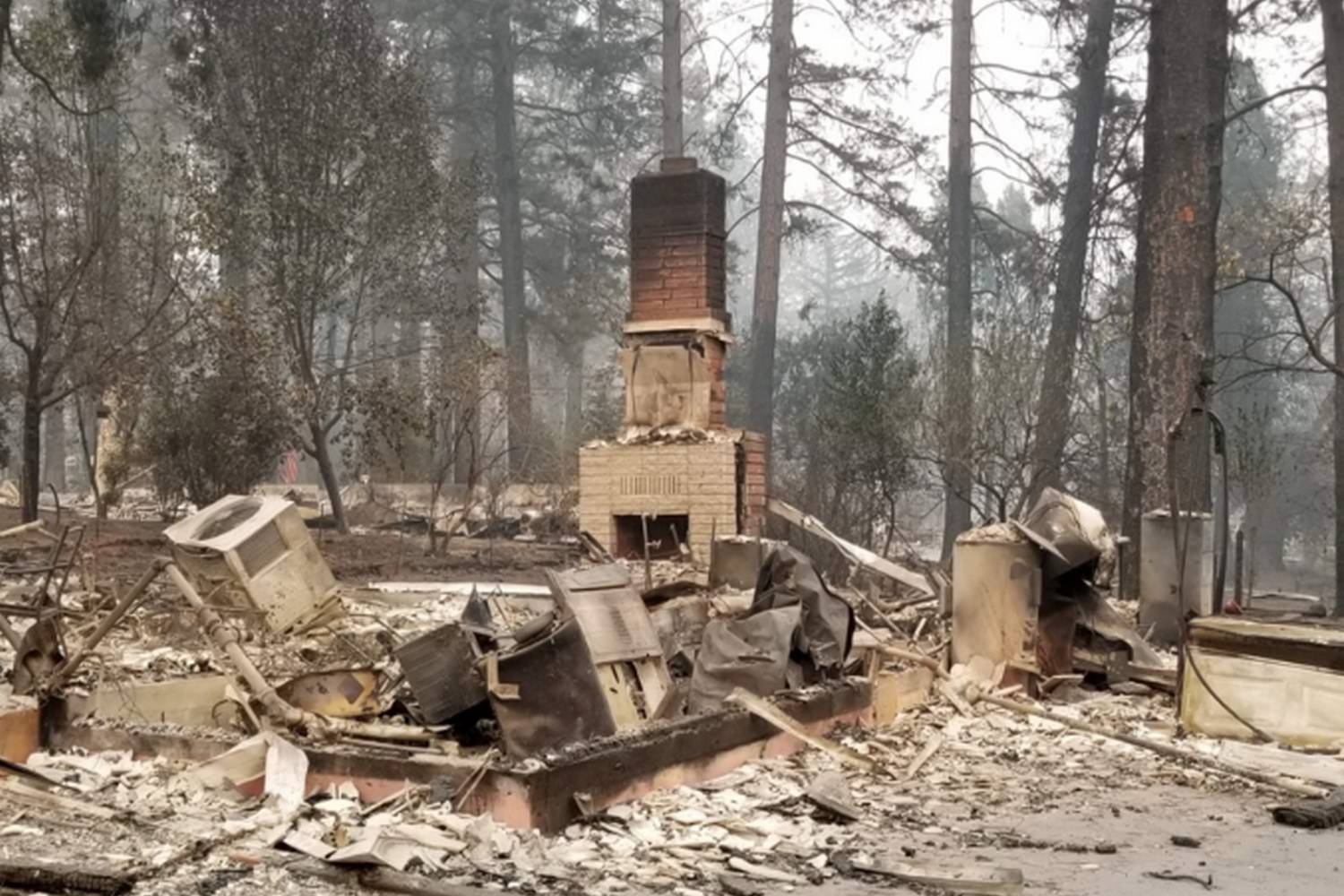 The complete devastation of the northern California town of Paradise spared nothing in its path, a fact made real to the baking community by the dramatic loss of Untamed Bakeshop. Emphasising the heartbreak, as well as a miraculous escape, baker, Kala Riddle shared an image online of her decimated home and bakery, leaving little more than the chimney intact. The charred remains have rallied supporters online, with a crowd funding campaign underway to help Riddle on her way back to baking bread.
No wildfires have proved more deadly to Californian communities than the Camp Fire that took hold on Thu 8 November 2018 and rampaged to take a reported 12,000 properties, in Paradise alone, with it. The number of deaths stands at 88. Riddle's message via the Untamed Bakeshop website that she had escaped with her husband, dog and sourdough starter in the face of such tragedy offered some sense of perspective and hope for the future.
Riddle told Dough Culture less than a month following the fire: "Everything is up in the air right now. We are still trying to make heads or tails of the situation and figure out how to get back to some sort of normal. I don't intend to give up baking and am still baking cookies and granola in small batches with the help of my friends who let me use their ovens and kitchens."
Above: How Untamed Bakehouse used to be, prior to Camp Fire in November 2018. Image: Kala Riddle. 
Describing Untamed as "a cottage micro-makery, focused on whole grain goods", the business specialised in naturally fermented bread as well as cookies, granola and offering occasional, dough-based specials, such as pasta and tortillas. By remaining a certified home kitchen, Untamed had served local pop-up food events as well as markets, with customers also able to pre-order products.
"I plan to resume sourdough baking again soon," says Riddle. "I have a few soup and bread pop-up dinners in the works that will be held in my town of Chico, CA throughout the winter. The amount of support I have received from the baking community is overwhelmingly loving, caring, tender, and supportive. I have people messaging me from all over the world – friends, acquaintances, and strangers – wanting to support me by donating the sales of their cookies, products, and spreading my message.
"It is heart-warming and truly the silver lining in this difficult situation. I feel so incredibly lucky in so many ways."
To donate to rebuilding Untamed Bakeshop and the lives of Kala and her family visit https://www.untamedbakeshop.com/