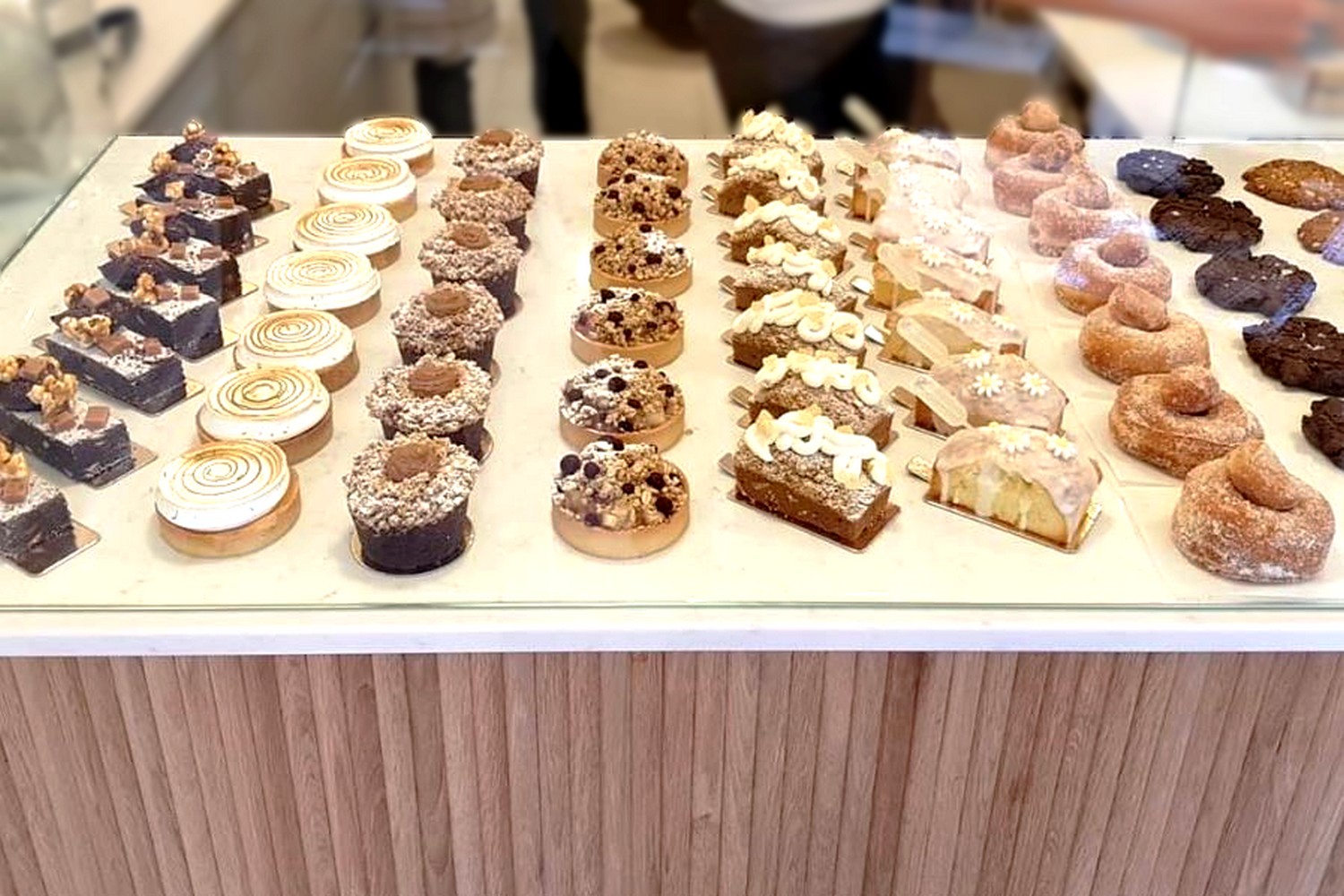 The UK's second largest city has won back one its most gifted bakers. Having travelled the world as a pastry chef, Tim Coward is back where it all started in Birmingham, opening The Early Bird Bakery in the south of the city in late 2018 and already causing a stir with a 'blink and you'll miss it', changing menu of innovative bakes. It's a place you can get ginger beer-soaked bacon sandwiches, which has been just one reason for word spreading well beyond the surrounding neighbourhood.
With Australia and Malaysia stickers on his suitcase, it was Melbourne that left a profound impression on Coward and vivid memories of its renowned café and coffee culture followed him back to Birmingham as he finally heard the call of home after a busy decade overseas. Soon after returning in early 2017 he began baking for markets and food festivals, before meeting business partner, Tim Guidotti. Guidotti, alongside his brother Joe, used a fortuitous mix of skills in business development, Tim's pastry mastery and an unquenchable thirst for good coffee, to hit on The Early Bird Bakery concept.
With an additional hire for the bakery kitchen, a pastry chef with vegan specialisms, the Early Bird Bakery's ability to go through the day with a changing menu of options, as well as keeping customers guessing from one day to the next on what they might discover, is one of its major selling points.
View this post on Instagram
Coward explains: "We aren't boxing ourselves in by saying we only do this, or do that, we wanted to have the flexibility to do the things we love, adapt to what our customers love, but also keep things fresh and interesting. Essentially this has given us the opportunity to experiment with different bakes – we change the menu almost daily, so while some bakes will be consistent, any day you come in will be different to the last in terms of what is on offer."
A typical morning in The Early Bird Bakery sees a range of classic pastries, such as croissants, muffins, cinnamon rolls and a range of brioche buns, such as a Granny Smith Apple variety filled with custard. Lunchtime brings sandwiches, toasties, salads, soup and sausage rolls, with all of the bread baked in house, naturally. Post-lunch and towards late afternoon closing time, the patisserie fridge is fully stocked with cakes, cookies, petit gateaux and macaron. Coffee comes from Hundred House Coffee in Shrewsbury.
Like many independent bakeries, the link between the holistic experience of producing brilliant products in a busy and rewarding environment and the possibility of making a wider, social impact isn't ignored. The Early Bird Bakery has aims beyond simply filling grateful stomachs with their daily sustenance.
"We have a strong passion for developing new talent and providing a platform for new food ideas and enterprises."
"Our long-term goal is to be a business with a social conscience," continues Coward. "We have a strong passion for developing new talent and providing a platform for new food ideas and enterprises. We want to create a different work environment to enable people to gain the skills and confidence to facilitate these hopes and visions, to build a rewarding career in catering."
The design of the space, made neat, yet not drawn completely into the stark realms of modern minimalism, was realised by Fjona Hill, Creative Director at the Michelin Starred Hampton Manor Hotel & Restaurant in Solihull, with the team getting hands-on in the fit-out to keep costs manageable. A combination of fortuitous siting, in a previous food outlet, and community crowd funding support, helped limit the impact on the set-up budget too.
So, what about that ginger beer-soaked bacon? "It's our bestselling breakfast option," says Coward. "It's in a brioche roll with sweet chilli jam and seems to have become our trademark item. Our customers love it and you certainly can't find it anywhere else! We even sold gift size jars of the chilli jam for Christmas due to its popularity."
The Early Bird Bakery
28 High Street,
Kings Heath,
Birmingham,
B14 7JT
theearlybirdbakery.co.uk