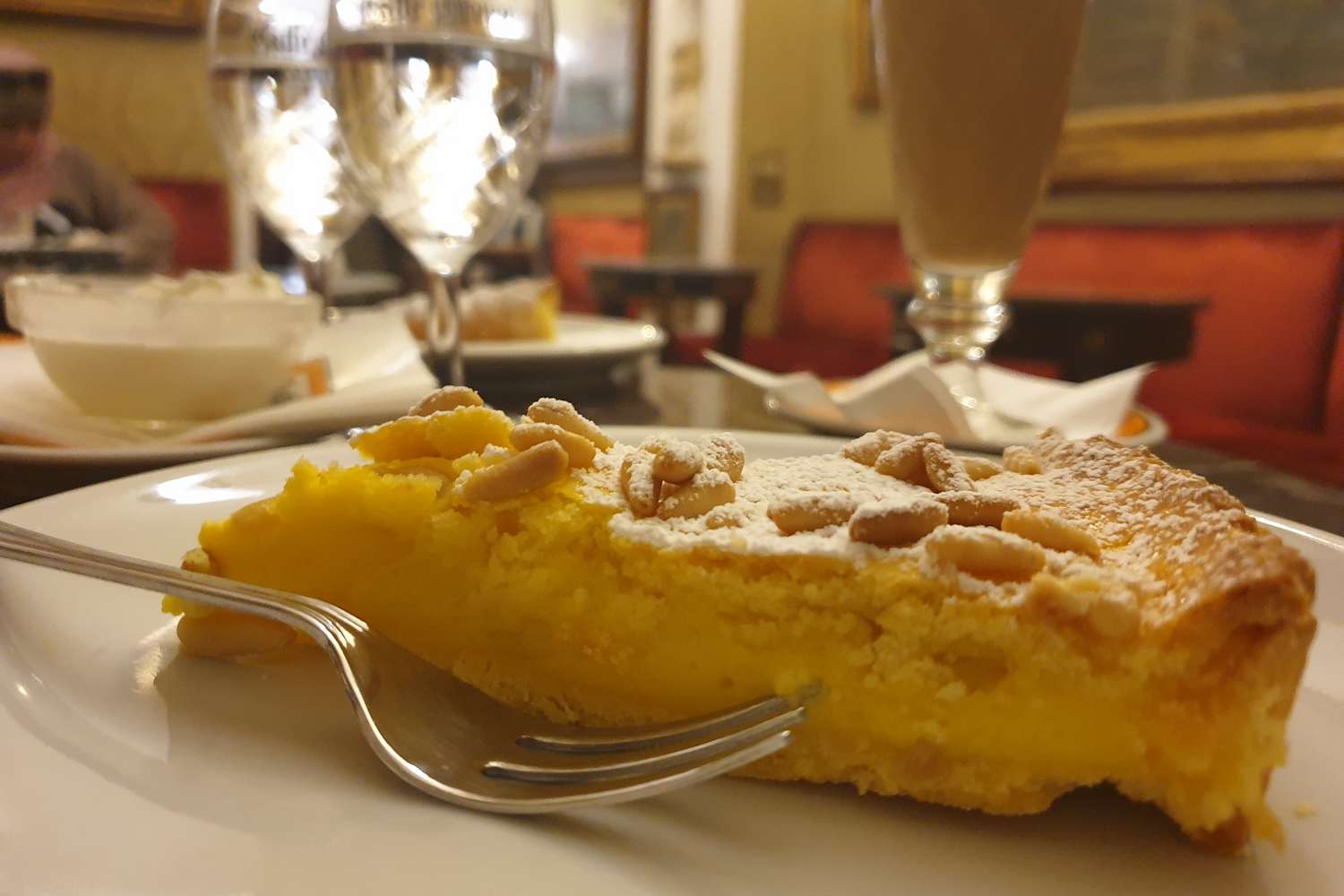 The Statue of Liberty isn't as big as it looks on the photos and you'll walk a long way in Brussels to see the Manneken Pis only, more as likely, to walk past it such is its conspicuous, diminutive stature within the streetscape. Tourism brings with it such surprises and disappointments and Rome is arguably the epicentre of Europe's holiday exploration industry, completely swamped as it is with people from around the world all year round. Generally, it doesn't disappoint. The Colosseum is as vast as every photo that exists of it, the Pantheon is breath taking, but Caffe Greco provides an unusual, if not entirely charmless counterpoint.
It's Rome's oldest café. It was 1760 when it opened its doors for the first time, a period when Britain and France were warring over American territories and Horatio Nelson was just a two-year old, so it's been there a long, long time. Famously, the philosophers, writers, actors and political figures that have propped up the various bars in the old building near to the Spanish Steps have included Lord Byron, Hans Christian Andersen, Buffalo Bill, Elizabeth Taylor and Giacomo Casanova. To say that stepping inside is to feel history is an understatement and the narrow, arched vaults that run parallel through the building, lined with plush, red banquette seating and punctuated by heavy, marble-topped tables, appear relatively unspoilt by time. It's easy to appreciate it, due to the fact that most tables are aching for company. It is, at the time of visiting, quite empty. The excited, intellectual chatter of passing-through poets has, sadly, long since been silenced here.
Tourists dot tables occasionally, some hauling suitcases, others passing time in a smartphone trance. If Caffe Greco is a destination, it can look very much like a waiting room in the wrong light. Waiting staff, the males in traditional tails working the floor and the strategically placed female staff, brightly painted with an air of sophistication, wait for cake orders behind the counter at the front. On opening the door to Caffe Greco, the Romans leaning against the bar, shot-gunning espresso, suggest it's still a café like any other. Yet, at around 12 Euro for a slice of cake, this isn't your 'grab and go' kind of place.
With recent controversy and a rumoured change of operator due to a property rent bidding war (after 250 years, of course, capitalism finds everyone in the end), Caffe Greco needs to find ways to pay the bills and with everything commercialised, from the easily-stolen cup and saucer sets to bags of their signature roast coffee beans, everything aside from the ancient art on the walls is for sale. When it comes to the baking, it's very, very hard to complain.
There aren't any of those 'once in a lifetime' finds here. It's a traditional, European café offering.
Slices of 'torta' are costly, it's true, but the Torta della Nonna is, safe to say, more than passable. Where it comes from (one would hope a toiling pastry chef somewhere out of sight) nobody really knows, but its bright yellow filling speaks of numerous, rich egg yolks and sun-blessed Italian lemons picked at just the right time. The pastry, top and bottom, is perfect, scattered with pine nuts and icing sugar. As a staple of the Italian trattoria, perhaps it would have been fairer to have really picked something challenging of the sort you'd only ever, in a million years find at Café Grecco. The thing is, there aren't any of those 'once in a lifetime' finds here. It's a traditional, European café offering, some loaded with fruit, some solid, sponge-rich coffee companions and others packed decadently with cream.
If it's value for money that's the end goal, Caffe Greco's smaller pastries are a good option. Possibly the most sensible choice, all told. Freshly filled with that whipped cream, if a little difficult to order for non-native speakers, the Cannoncini come in at a respectable 3 Euro a piece. What is technically a simple cream horn, the pastry cone is plucked from within the refrigerated counter with equal crispness and melting tenderness, while the thick, sweet, vanilla cream provides an extra shot of enthusiasm to go with the accompanying espresso. Tourists fire back out of Caffe Greco at pace, thanks to the sugar and caffeine flooding their veins.
Rome is full of places that will offer you a coffee. Not that many places that will, without searching at length, offer you a reliable slice of cake or a big, decadent dessert. The local, Italian owner quick with treats and short drinks has largely moved on, and the smell of mass-produced catering deliveries, frozen pastries and microwave lasagne is thick in the air. It might be expensive and it's definitely on the itineraries of far-flung travellers more than it is the locals, but a quick trip to Caffe Greco to quench a sugar craving at the same time as emptying a wallet isn't a bad decision to make. Perhaps only the once.
Antico Caffe Greco
Via dei Condotti, 86, 00187 Roma RM, Italy
www.caffegreco.shop