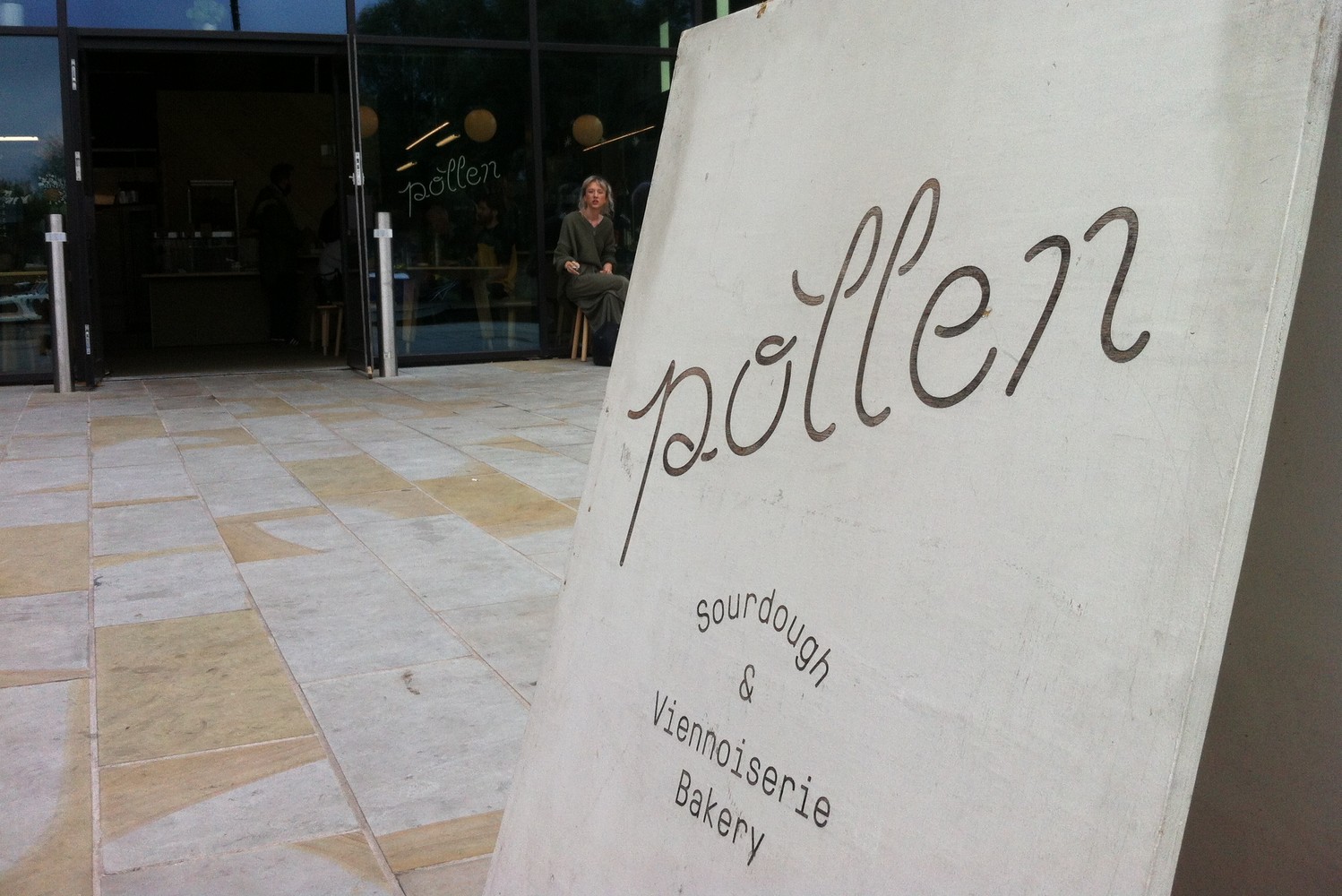 When something is so Instagram-friendly it seems incompatible with reality, existence in the world outside can become problematic. Pollen Bakery burst onto social media via an unassuming railway arch behind Manchester's Piccadilly Station in late 2016, promising the city's bread and trend-hungry city centre population morning sourdough and pastries, which became the baking equivalent of a beard – everyone had to have one (including the girls). It all led to lengthy weekend queues and sell-outs before noon.
With bakers Hannah Calvert and Chris Kelly at the helm, it could have been the changing recipe 'cruffins' that kept pastry kleptomaniacs coming back for more, as well as pointing their camera lenses at them and showing the world their buttery bounty. Yes, social media helped this bakery business as it does many others, yet Pollen's existence in the real world has kept pace with its threateningly huge online presence. From the starter home of the railway arch Pollen moved, in June 2018, to a new, impressively utilitarian, comfortably busy waterside café/bakery on the edges of the city centre.
Something with such handsome structure and crunch deserves to have the picture completed with taste.
New Islington Marina is, at the time of writing, as new as it suggests. A place where nothing much previously existed in the living memory of most locals, certainly not a bakery, such places can take a while to warm up. Nobody is quite sure where they are. Yet, on a Friday morning, the familiar movement of people through Pollen's doors, stopping or taking away, suggests it could easily have been there for a generation.
There are a lot of bakers, and we know this because there are two workspaces, one apparently for bread and the other for the assemblage of more fiddly pastries, cakes and Pollen's lunchtime offer. Between them they've created a tight, handsome range of products, not least their croissants, pain au chocolat and, of course, the close-to-incinerated 28 hour sourdough. The coffee is good and in stoneware, handle-less cups (the tea is really hot in these, wear oven gloves) gently floating on cork coasters, that look as beautiful as everything else.
Are looks deceiving? Perhaps the bubble should be at least prodded, because nothing is ever as good as all of this looks, is it? Ordering a croissant, it retained an unusual greasiness that pervaded its layers, rather than particularly buttery flavour. The slow ferment dough is the suspect in this case, offering too much bite and failing in the delicacy stakes, fighting rather than harmonising with the fat. No complaints for the pain au chocolat though, with the supplementary cocoa hit smoothing out the creases, concealing any flavour issues and distracting from the butter's fightback . The sourdough, spirited away to suburbia to be toasted, was as a sourdough should be, light in the crumb and bold in the crust. The caramelisation of it's coat is its master stroke, with a long fermentation and long, hot bake rendering the outside unrecognisable, yet treacle sweet.
Understated in its beauty, yet obvious for all to see, dressed casually in bare wood.
Pollen is perhaps a definitive bakery of modern British times. Understated in its beauty, yet obvious for all to see, dressed casually in bare wood, desperately earnest in its mission to raise the local baking bar and drawing thousands through its doors with the promise of authenticity. It's something you can't get easily elsewhere and nor are the fantastic photo opportunities.
Pollen Bakery
Unit 2B, Cotton Field Wharf, 8 New Union Street, Manchester M4 6FQ
pollenbakery.com