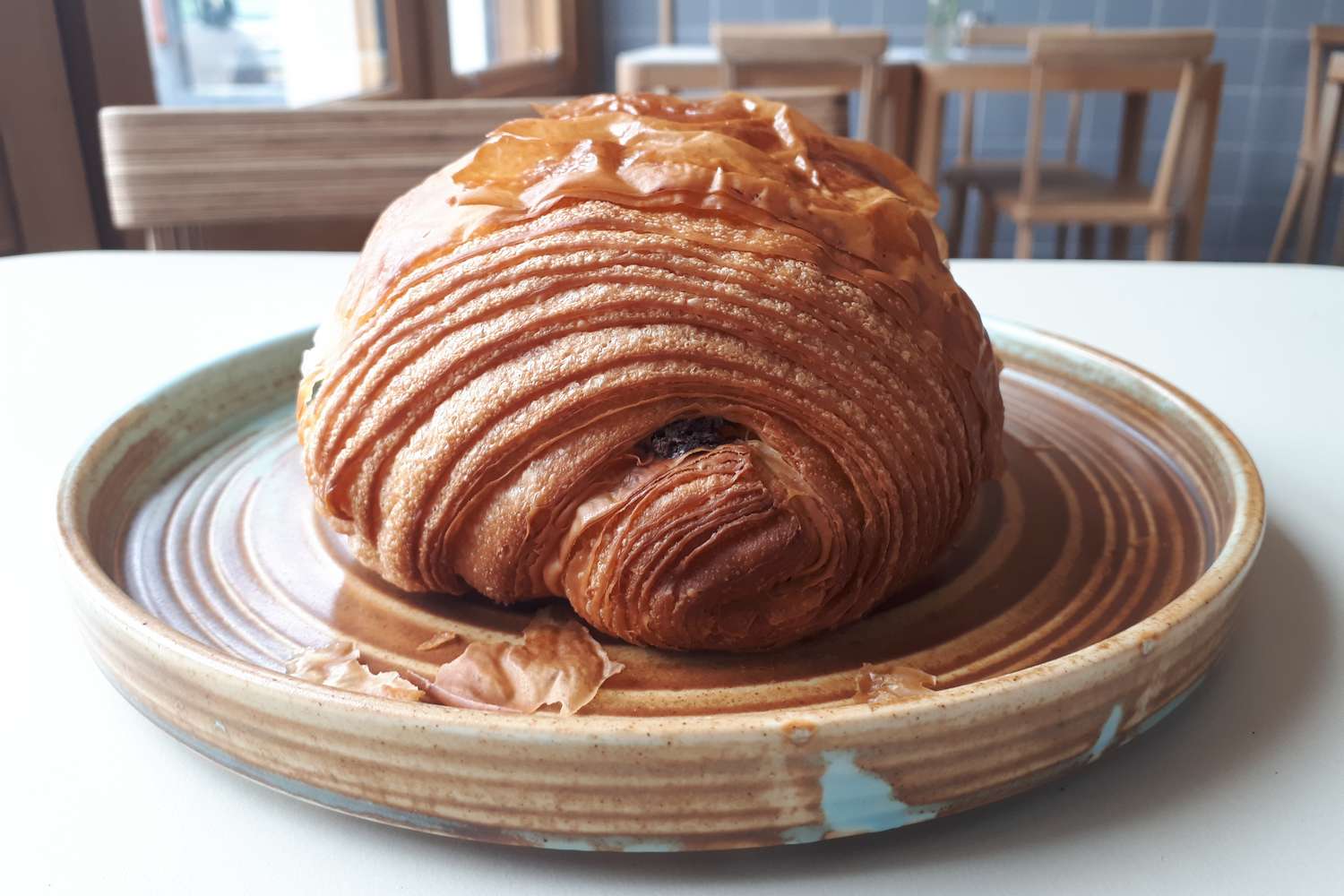 Established in 2007, becoming a visible London venture with premises in Victoria Park four years later, Pavilion has had a spot in a converted boat shed in Newquay, Cornwall since 2017. Bouncing between Cornwall, London and Sri Lanka in pursuit of the perfect wave when not building his empire from the capital, the founder, Rob Green, took the plunge on the prominent location close to the harbour, arcades and nightlife, aiming to create a community focal point. Its arrival didn't go unnoticed.
Openings like Pavilion have helped to supercharge a renaissance in a town made precarious by stag and hen parties at the turn of the millennium, with cheap alcohol flooding in quicker than the Atlantic surf. Quality has triumphed over quantity, with new, family-run businesses like Choukette also arriving, and surviving, prioritising the handmade with a story to tell over the piled high factory made fudge and chain store pasties. They are still there, but there's something for everyone now.
Refurbished in 2019 and offering a night time offer for the first time, the bakery/café becomes a laid-back, small-plate, seasonal ingredient-led restaurant after closing its doors for bread and coffee at 4pm. Reopening at 6pm, the menu changes constantly to include everything that's fresh from the farm or sea, with a meat-free policy in place and, perhaps, all the better for it. Other changes with the refurb include a front door and windows, where a gaping, open entrance used to be, creating a more controlled ambience and seagull-attack prevention.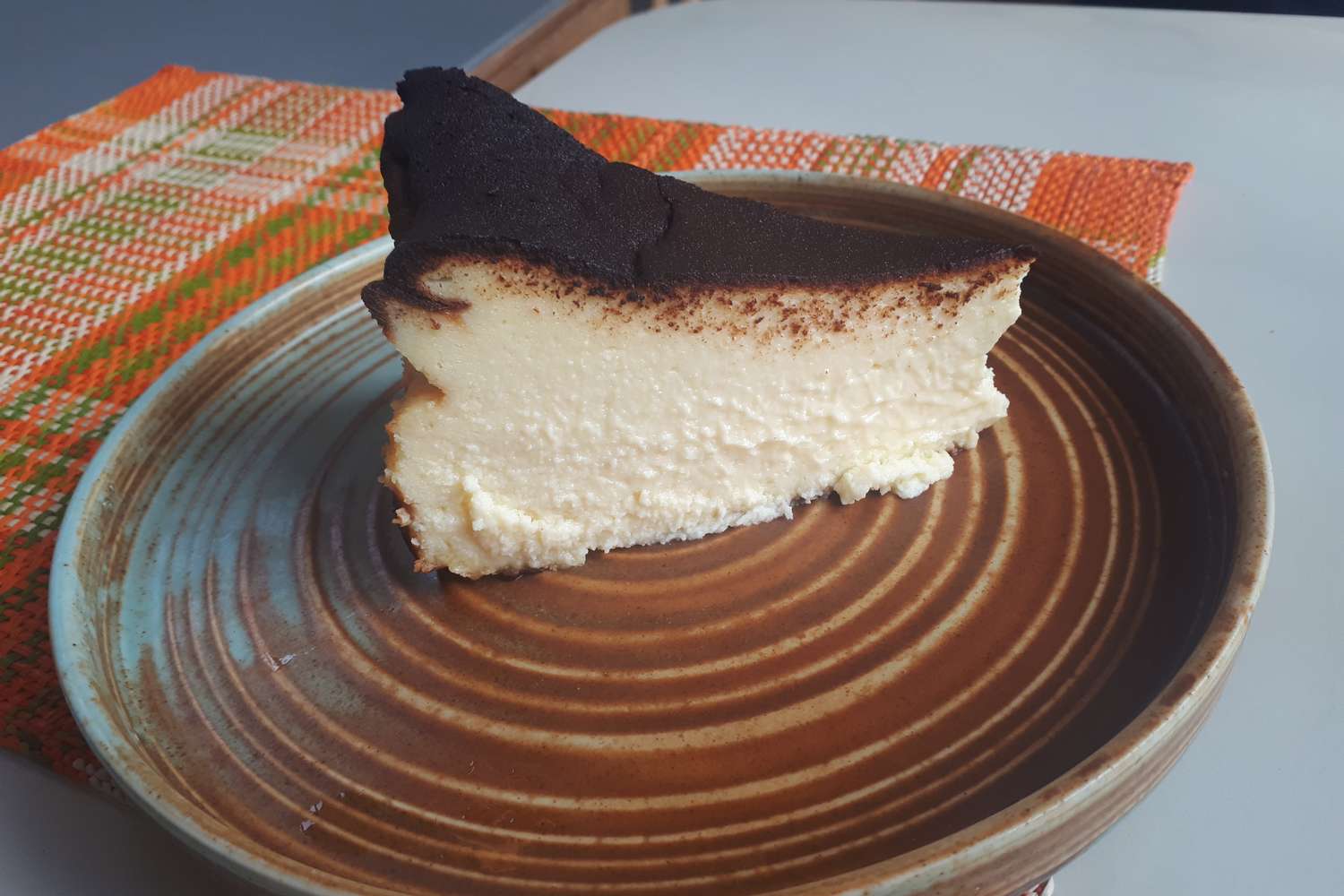 The evening menu of Lincolnshire Poacher Cheese Puffs – cheesy doughnuts! – the Pavilion sourdough with house salted butter, pillow-light Gnudi and incredible, simple asparagus and ricotta with prune puree and toasted sourdough crumbs is a lesson in deft simplicity. It's certainly a taste of bigger, gentrified cities, where menus are increasingly allowing ingredients to shine through with limited preparation, choosing seasonality and substance after the 'dirty food' trend died. There are only two desserts on the menu and it's the giant, blackened wheel of burnt, San Sebastian-style cheesecake on the counter that catches the eye. Clearly, going meat-free doesn't mean vegan (you get cow's milk in your coffee), so the cheesecake is dairy-rich, gently laced with vanilla with the hearty, darkened crust deepening its flavour.
Everything that crosses the counter on heavy plates is generous and beautifully made, with layers of pastry bursting onto the table as the giant pain au chocolat is breached.
Daytimes at Pavilion can get busy, especially in-season and at weekend. The refurb, changing from counter-style seating along the sides and a big, overbearing bread table at opening, to a bench-seating arrangement in 'phase two' and now, finally, sensible tables and chairs to linger around, has done it the world of good. The counter heaves from early with piled-high sourdough loaves and mountains of cinnamon and cardamom buns, pain au chocolat and croissants.
Everything that crosses the counter on heavy plates is generous and beautifully made, with layers of pastry bursting onto the table as the giant pain au chocolat is breached and flecks of freshly cracked cardamom peer out from within shimmering crystals of light brown sugar on the knotted bun. Nobody can complain about the coffee, should they dare to try and find fault with Pavilion, coming as it does prepared with equal care and attention.
Perfection doesn't exist, of course, and losing one or two orders during evening service and having clearly under-ordered on alcoholic drinks as trade became furious during a rare, sunny British weekend – only one bottled beer available – prove that the Pavilion team are fallible. Yet, it's only human and if businesses like Pavilion are bringing anything to this seaside town, it's humanity.
Pavilion
37 Fore St, Newquay TR7 1HD
www.wearethepavilion.com