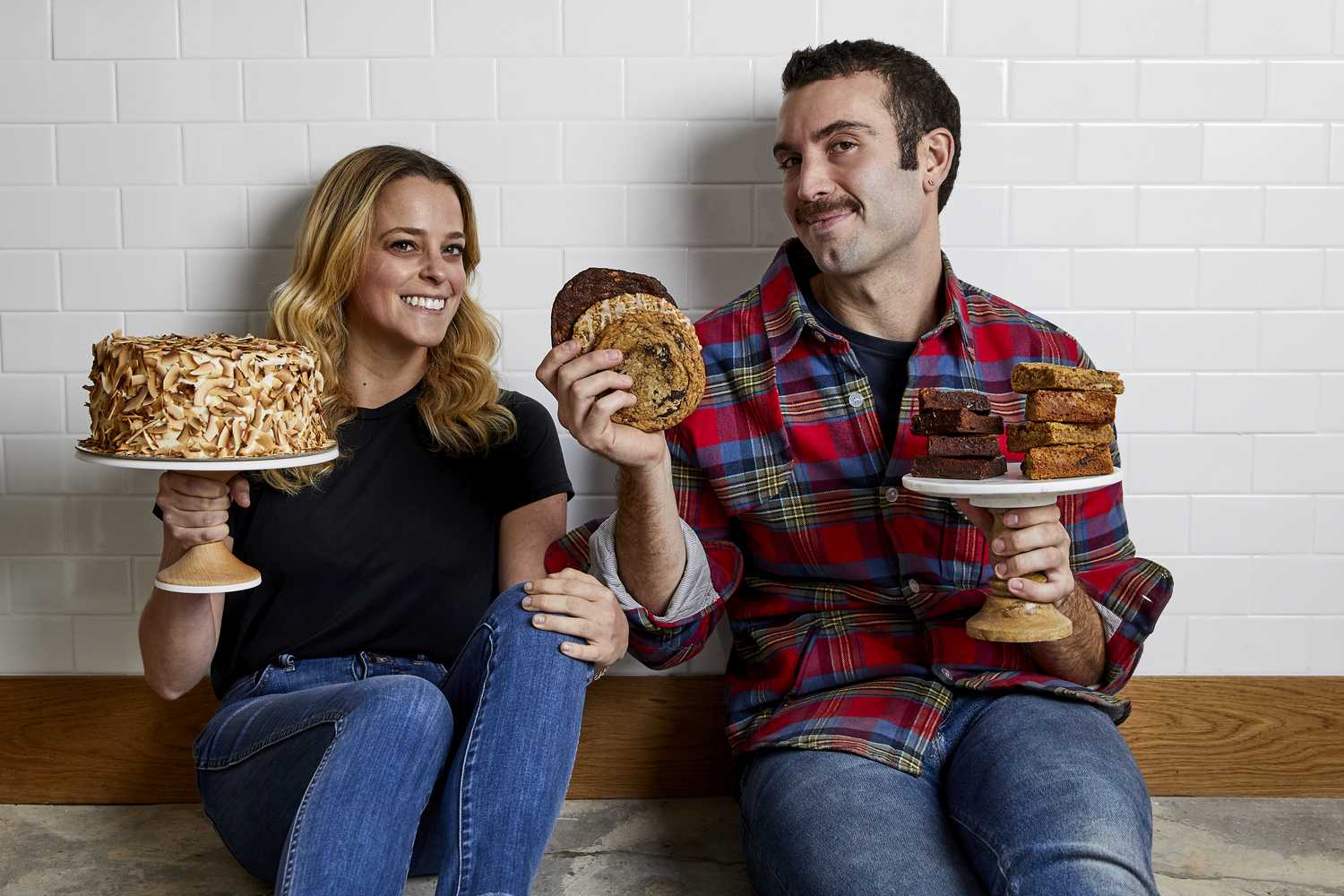 Sleepy Nantuket might be a world away from the rush of Manhattan, but a small slice of that remote, island charm has arrived in the heart of New York's East Village in the form of Red Gate Bakery. Naming their store after the Massachusetts farm on which baker and entrepreneur, Greg Rales was raised, he and Red Gate's Director of Operations, Patricia Howard have made clear their mission to bring indulgent, home comforts to the heart of the city.
With clean and contemporary design courtesy of interiors specialist Eva Jensen of Eva Jensen Design, the thoughtful space ensures that the decoration of every loaf cake and the emergence of every cookie from the oven can be seen by their waiting customers. A window into the kitchen, alongside classic, subway-inspired tiling and distressed wood features, makes for an environment where people are ready to eat. From that starting position, they face some difficult decisions.
View this post on Instagram
Greg has previously perfected his craft, not only as a wholesale baker, but as a former team member at Flour Shop, Amirah Kassem's colourful rival to the equally rainbow-hued Milk Bar by Christina Tosi, all of which are now undoubtedly in the league of modern New York classics. Perhaps leaning a little more into the space occupied by similarly feted New York baker, Dominique Ansel, Greg tones down the pink and goes for flavour first, working to raise the stakes when it comes to the humble loaf cake and cookie.
On the menu at any one time, with changing seasonal variations, customers are faced with the choice between Brown Butter Blondies, house-made Oreos, White Chocolate Grapefruit Cookies and Midnight Banana Bread, where black cocoa and dark chocolate rest indulgently in the crumb of warm banana bread. When it comes to Toasted Coconut Banana Bacon then it's better to be sitting down to read the menu, because the idea of a bacon fat-infused banana sponge topped with cream cheese frosting and adorned with bacon bits and coconut shavings could, one expects, have unintended consequences. Hysteria? Perhaps. Asking for the recipe? Almost certainly.
With enough naughtiness to make granny blush, but a good sense of tradition and authenticity running throughout, Red Gate Bakery offers sweet sanctuary in the wilds of the big city.
Red Gate Bakery, 68 E 1st St, New York, NY 10003, United States
www.redgatebakery.com